Interstate reopens after massive explosion at Duson chemical plant
DUSON - More than 12 hours after a massive explosion at a chemical plant west of Lafayette, residents in a 5-mile area around the facility were allowed to return home and traffic was once again cleared to travel I-10.
Thursday afternoon, a massive inferno ignited at a chemical facility at the Duson exit of I-10. The interstate was closed all of Thursday evening and early Friday morning.
Residents in the area were asked to leave. They were allowed to start returning home around 6 a.m. Friday.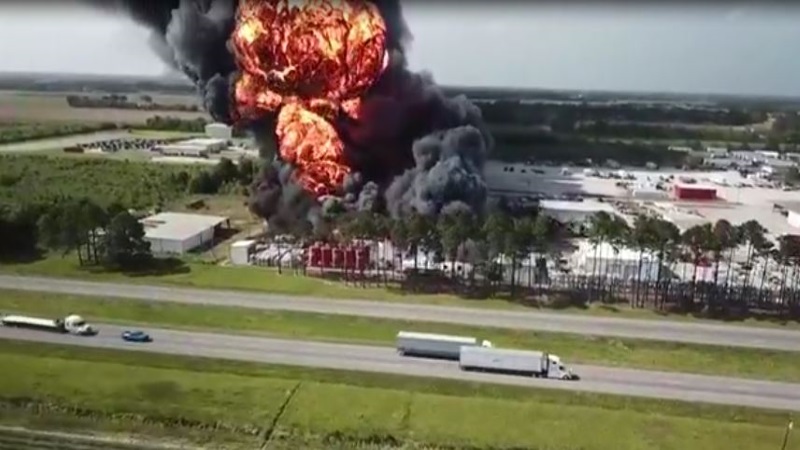 There were no reports of injuries.
Investigators have not said what caused the explosion.
Firefighters worked Thursday and all morning Friday to put the blaze out.
More News
Desktop News
Click to open Continuous News in a sidebar that updates in real-time.