Grand jury clears some arrested in LSU hazing case
BATON ROUGE - A grand jury returned these indictments Thursday in the hazing death of LSU student and fraternity pledge Max Gruver:
Matthew Naquin – negligent homicide
Sean-Paul Gott – hazing
Patrick Forde – hazing
Ryan Isto – hazing
Hazing is a misdemeanor charge. However, negligent homicide is a felony. According to District Attorney Hillar Moore, the maximum penalty for hazing is thirty days and a fine of $100. The maximum sentence for negligent homicide is five years and a $5,000 fine.
One man arrested in the case, Nicholas Taulli, was cleared by the grand jury on a hazing charge.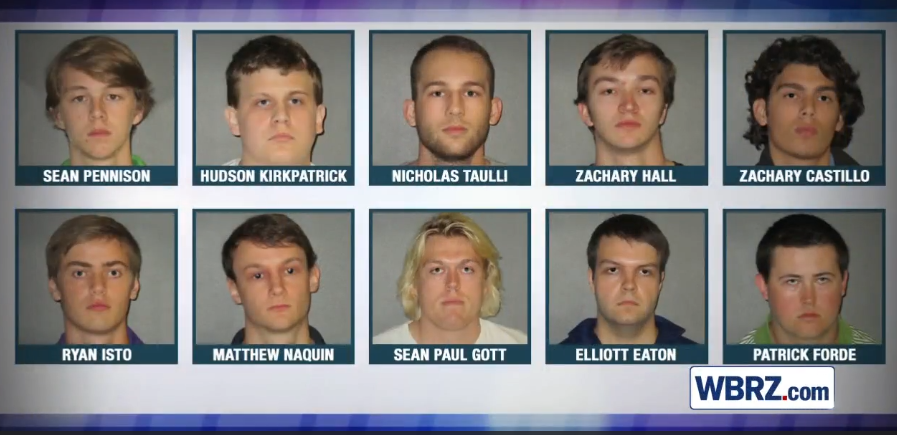 It declined to act on several of those who had been initially arrested on hazing: Elliott Eaton, Hudson Kirkpatrick, Zachary Hall, Zachary Castillo.
The grand jury also chose not to act on more serious charges they could have faced, including possible negligent homicide and obstruction of justice charges against Gott and Forde and a negligent homicide charge on Isto.
LSU President F. King Alexander released the following statement after the indictments were returned:
"Our thoughts continue to be with the Gruver family during this difficult time. As I've said previously, the ramifications of hazing are devastating. Today's decision by the grand jury furthers the fact that behaviors that threaten the safety of our students will not be tolerated. Hazing is dangerous and unacceptable. We are taking necessary steps to change the culture on campus related to hazing and are currently in the implementation phase of our Task Force on Greek Life's recommendations. With today's decision, the judicial system will now proceed with its process. In the meantime, the university has completed its internal student code of conduct investigation and outcomes have started to be issued."
More News