EBR School System launches investigation into bus driver's discipline policy
BATON ROUGE - The East Baton Rouge Parish School System has launched an investigation into a school bus driver's unconventional way to discipline students who misbehave on the bus.
A picture was submitted to the transportation department by concerned parents who saw a student sitting on the steps of the bus. That occurred as the parents waited for their children to get off the bus on their way home from Highland Elementary School.
EBR School Superintendent Warren Drake said it is against the law for any student to be outside of a seat while a school bus is in motion.
"It's state law, it's what we expect from our drivers," Drake said. "It's what we train them all to do."
Courtney Niblett was with her neighbor Margaret Campo recently waiting for their kids to get off bus 2495 recently when they managed to snap a photo of a student sitting on the steps on the ride home from Highland Elementary.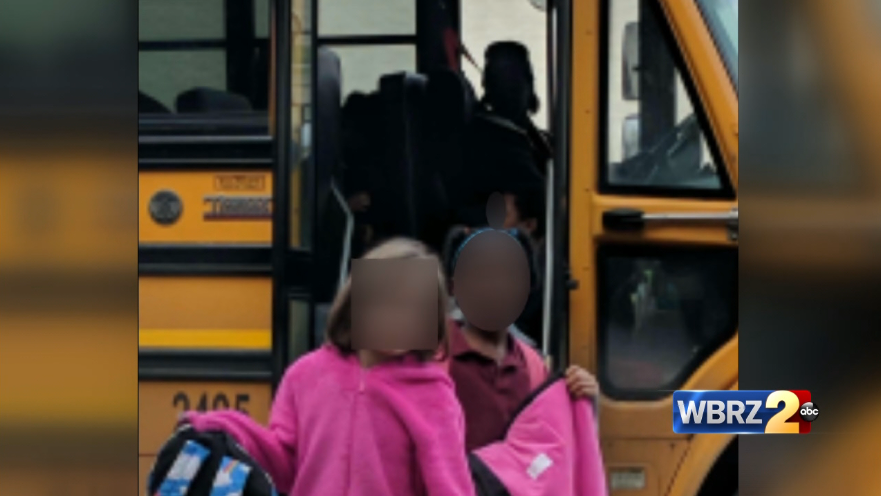 "My daughter was getting off the bus, and she pretty much had to hold on to the rail trying to get over this kid who is squishing himself up against the wall trying not to get stepped on," Niblett said. "It was clear he was there right next to the door."
That's when Campo recalls her child telling her why the driver puts students on the steps. It was the driver's form of discipline.
"If some person not paying attention rolls through a stop sign or traffic light and they hit the bus, what's going to happen to that kid," Niblett asked.
East Baton Rouge's Transportation Department looked into the situation.
"We've brought the driver in, made sure she understands what the law is," Drake said. "What our expectation is moving forward and that's going to happen."
Two weeks ago, WBRZ showed off some new technology the EBR School System is getting. GPS systems for all 600 buses in the fleet. It will help keep better tabs on the drivers, and the data from the system will be able to tell the school system how fast the bus is traveling at any given time.
For Niblett and Campo, that's welcome news, but they are both having trouble understanding why their children's bus driver put misbehaving students on the step.
"It's not a safe decision," Niblett said. "It's not in the children's best interest. I don't know where she got this idea or why she thinks its a good idea...but it's not acceptable."
More News
Desktop News
Click to open Continuous News in a sidebar that updates in real-time.