DOTD worker stabbed to death on I-10; attacker shot dead by sheriff's deputy
PORT ALLEN - A retired BRPD officer working with the Department of Transportation was stabbed to death on the job Sunday, triggering a law enforcement response that led to his attacker being shot and killed.
It happened shortly before noon Sunday along I-10 West near the LA 415 exit, just past the Mississippi River Bridge. Officials said the DOTD MAP worker, identified by family as Darrell Guillory, was providing roadside assistance when the person he was helping attacked him, according to the West Baton Rouge Sheriff's Office
A passing driver saw what was happening and called 911. The attack was still happening when law enforcement arrived, and a sheriff's deputy shot the assailant, identified Monday as 31-year-old Ruben Ernesto Dorado of Miami, Florida.
Both Guillory and his attacker were taken to a hospital, but both were pronounced dead a short while later.
By Monday morning, an impromptu memorial had appeared at Cash's Diner in Port Allen, where Guillory was a regular. His usual booth was occupied by a reflective vest and traffic cone, and workers left a hamburger on the table, the last order he placed there.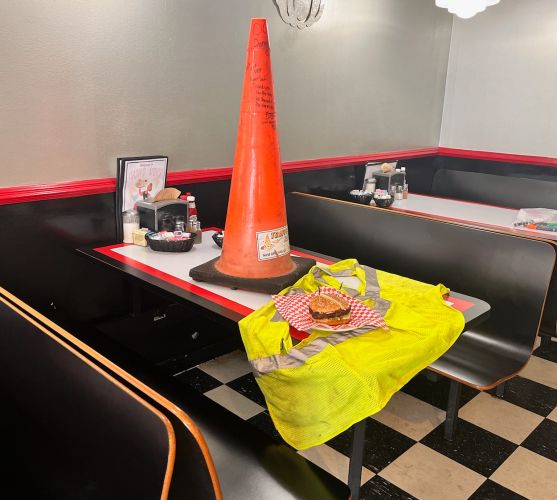 "He was always smiling no matter what time of the day he was there. He was part of our Cash's Family," the restaurant said in a Facebook post. "Needless to say he will be greatly missed. Please pray for his family and friends at this difficult time."
In a statement Sunday afternoon, State Police said it had taken over the investigation and that the identity of the attacker wouldn't be released until Monday.
DOTD Secretary Shawn Wilson sent out the following statement Sunday:
"The entire DOTD family extends our thoughts and prayers on the passing of a member of our Motorist Assistance Patrol (MAP). Our MAP staff put their life on the line every day in an effort to assist citizens in need. Doing good for the thousands of motorists should not end this way.
In the days ahead, DOTD asks for your prayers and support for all those affected by today's incident, especially the staff involved in Motor Assist Patrol.
This is an active police investigation.

"
More News