City of Zachary hosting catfish plate sale for first Friday of Lent; proceeds benefit charity
ZACHARY - For those looking for lunch or dinner options for the first Friday of Lent, look no further: the city of Zachary is hosting a Lenten fish fry for charity.
At $13 a plate, lunch pickup starts at 10:30 and dinner pickup starts at 4:30 on Friday, February 24. Plates can be picked up at Zachary City Hall.
Sales from the fish fry will benefit St. Vincent de Paul. The sales are being hosted by Zachary mayor David McDavid, St. Jon the Baptiste Men's Club, and the Knights of Columbus Council #10080.
Local delivery will be provided for orders of over 10 plates.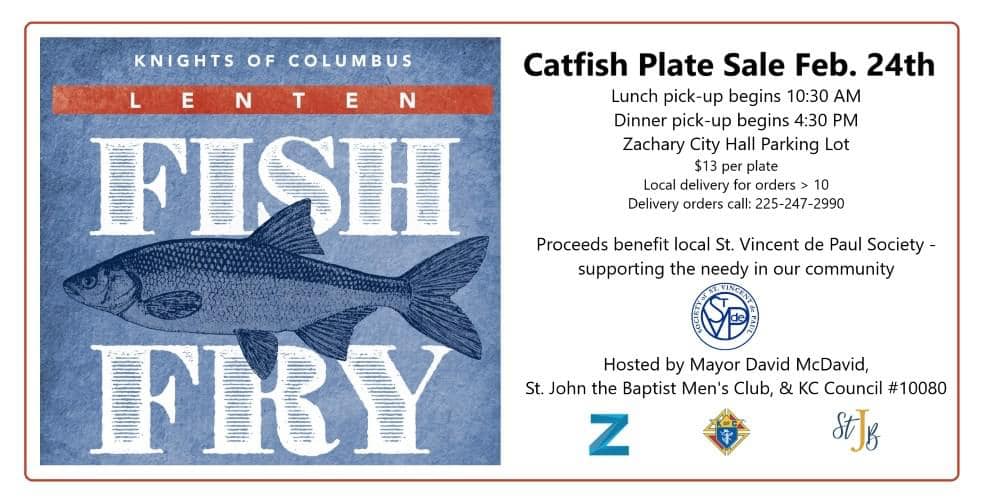 More News