WATCH: Puppy doesn't let her handicap hold her back
CHICAGO, Il. - An 8-week-old Siberian Husky puppy named Possum isn't letting her handicap slow her down.
According to Trio Animal Foundation, Possum was brought to an animal rescue foundation after her breeder couldn't find a home for her. The little puppy has reverse tibial abnormalities, meaning the long bones in her legs are backward.
Radiologists think it's possible that Possum is a true dwarf, which is a congenital issue that will keep her small in size. Orthopedic doctors say her bones are already severely affected by their abnormalities, so any surgical intervention would likely not repair the issue, according to the animal foundation.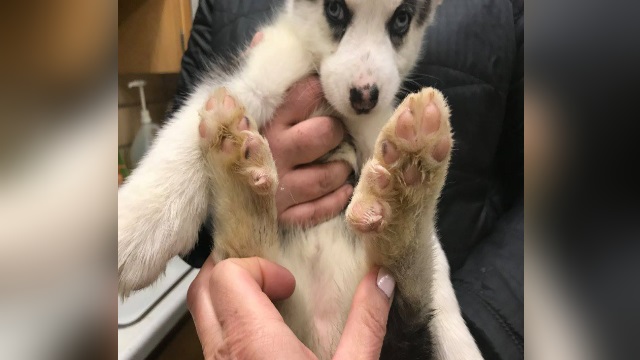 Even though her bones aren't quite right, they don't stop Possum from running and playing.
Trio Animal Foundation has been flooded with adoption applications from people vying to take the little puppy home. Staff is currently working to find the best fit for Possum's future needs.
More News