Roadwork expected to cause back-to-school traffic mess in Ascension Parish
PRAIRIEVILLE - The ride to school for Prairieville Primary students might not be as smooth as in years past.
The Ascension Parish School System is warning parents ahead of the new school year to get an early start if they bring their child to that particular school. Parker Road, where the school is located, is shut down at Hwy. 929 for the construction of a roundabout near the site of the future Prairieville High School.
"We're just encouraging patience because it's going to be a little longer of a commute possibly in the morning because of the road closure but we'll get everybody here safely," Jackie Tisdell, public information officer for Ascension Parish Schools, said.
Tisdell says more than 840 students are expected on the first day of school at Prairieville Primary. Around 600 students ride the school bus and roughly 200 are carpooled.
With teachers and school staff included, nearly 1,000 people will all be heading the same direction Thursday morning with only one main route to take. The school sent out a letter to parents with a transportation plan and ideal detours:
"Detours are labeled on surrounding streets such as La Rochelle/Fountainbleu, Hwy 929/ Abby James/ Hwy 44, and Hwy 42. We ask for your patience and understanding as we navigate our school buses, carpool, and daycare van transportation. Please expect delays. We are working with the district planning team and Ascension Parish Sheriff's office to improve our methods. To help us expedite carpool and the loading and unloading of buses, please follow the procedures below."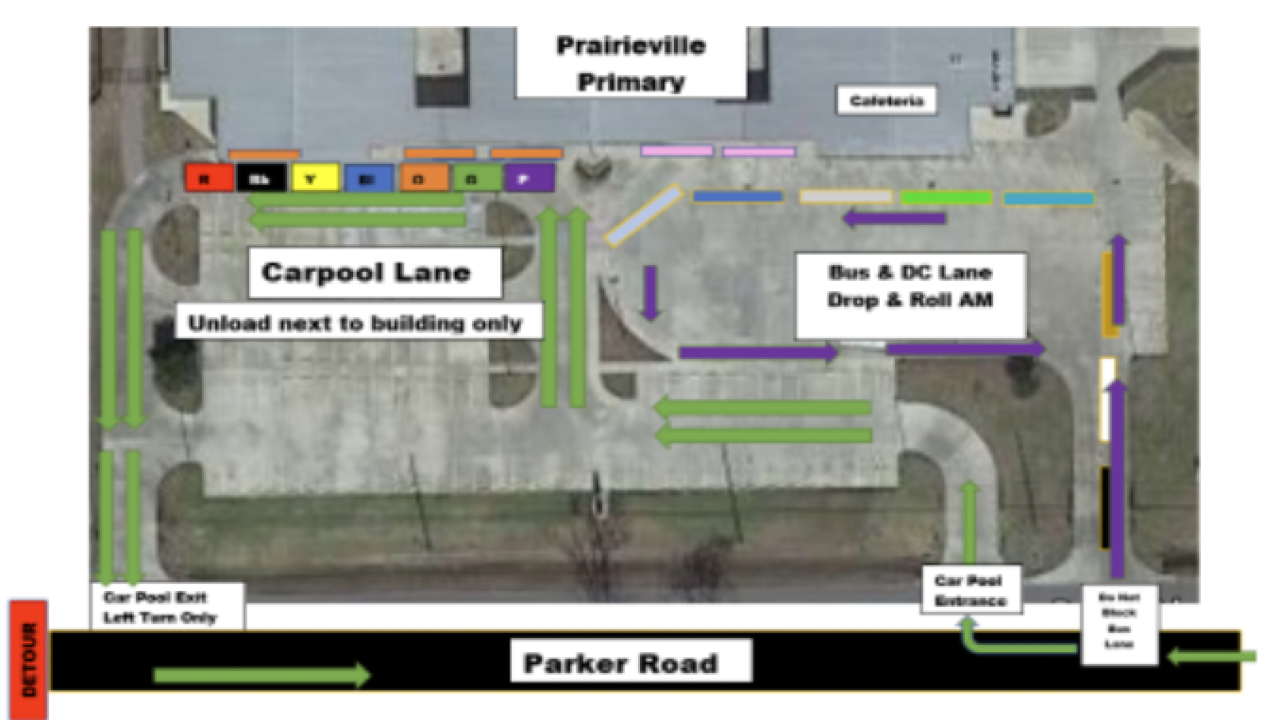 "Primarily Hwy. 42 to Hwy. 44 to Parker Rd. is going to be the major artery for parents to drive and school buses to drive, but there are a couple of surrounding side roads that they can also take," Tisdell said.
WBRZ reached out to the parish to see when Parker Road will be reopened but did not hear back. Tisdell says the closure will not last for the entire school year, but likely a few months.
The first day of classes for students in Ascension Parish is Thursday, Aug. 10.
More News