Livingston teacher, volunteer firefighter helps free students after 18-wheeler crashes into bus
LIVINGSTON - A Doyle High School teacher and volunteer fighter fighter helped first responders rescue students from a crash involving a school bus and an 18-wheeler.
The crash was reported on September 14 in Livingston Parish.
Authorities say the school bus was hit by an 18-wheeler around 7:40 a.m. on Florida Boulevard near South Satsuma Road. Three Doyle Elementary students were on the bus at the time.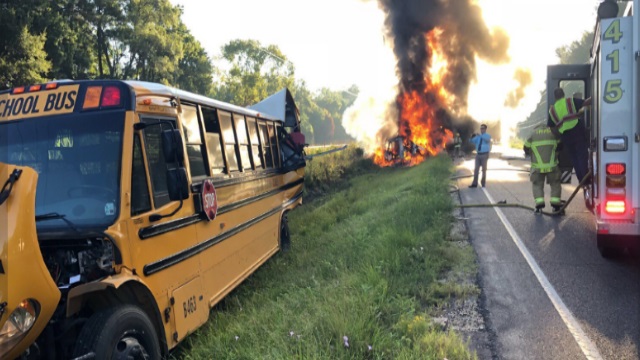 Matthew Stumpf received an emergency page from Fire District 6 call center that a school bus was involved in a fiery crash. He quickly rushed to the scene.
Stumpf helped other first responders extinguish the flames of the engulfed 18-wheeler.
School officials said two students went home with their parents, and one was transported to an area hospital to get checked out.
No serious injures have been reported.
"The thing to remember in a situation like this is to remain calm and be thorough in what you do. My job is to help get a dangerous situation under control and to stabilize it," Stumpf said. "I'm glad I was able to respond and know that I helped to keep our kids safe."
State police say the truck driver will be ticketed for careless operation after rear-ending the school bus.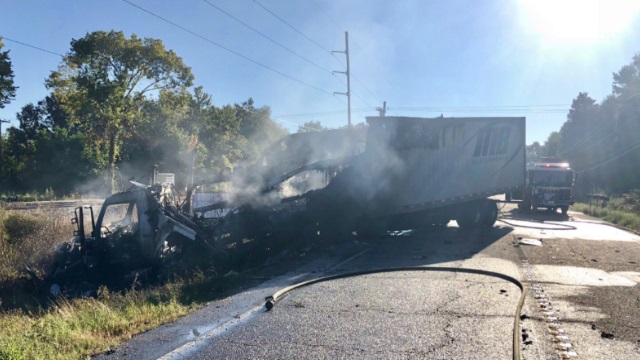 The roadway was shut down for a little over four hours Friday morning but has since reopened to traffic.
More News