Letter sent out to EBRPSS faculty raises massive concerns about job security - Budget meeting to take place Thursday
BATON ROUGE - A disconcerting letter sent out to the East Baton Rouge Parish School System raised concerns for the system's faculty and staff, giving a vague warning that "there is a possibility your position will be affected" by problems with the budget.
According to the letter, the predicted number of expenditures exceeded the revenue for the 2022-2023 budget, "which makes it necessary to eliminate employment positions in the General Fund budget for the 2023-2024 school year."
The letter states the new budget proposed by Dr. Sito Narcisse allows for a reduced number of employees.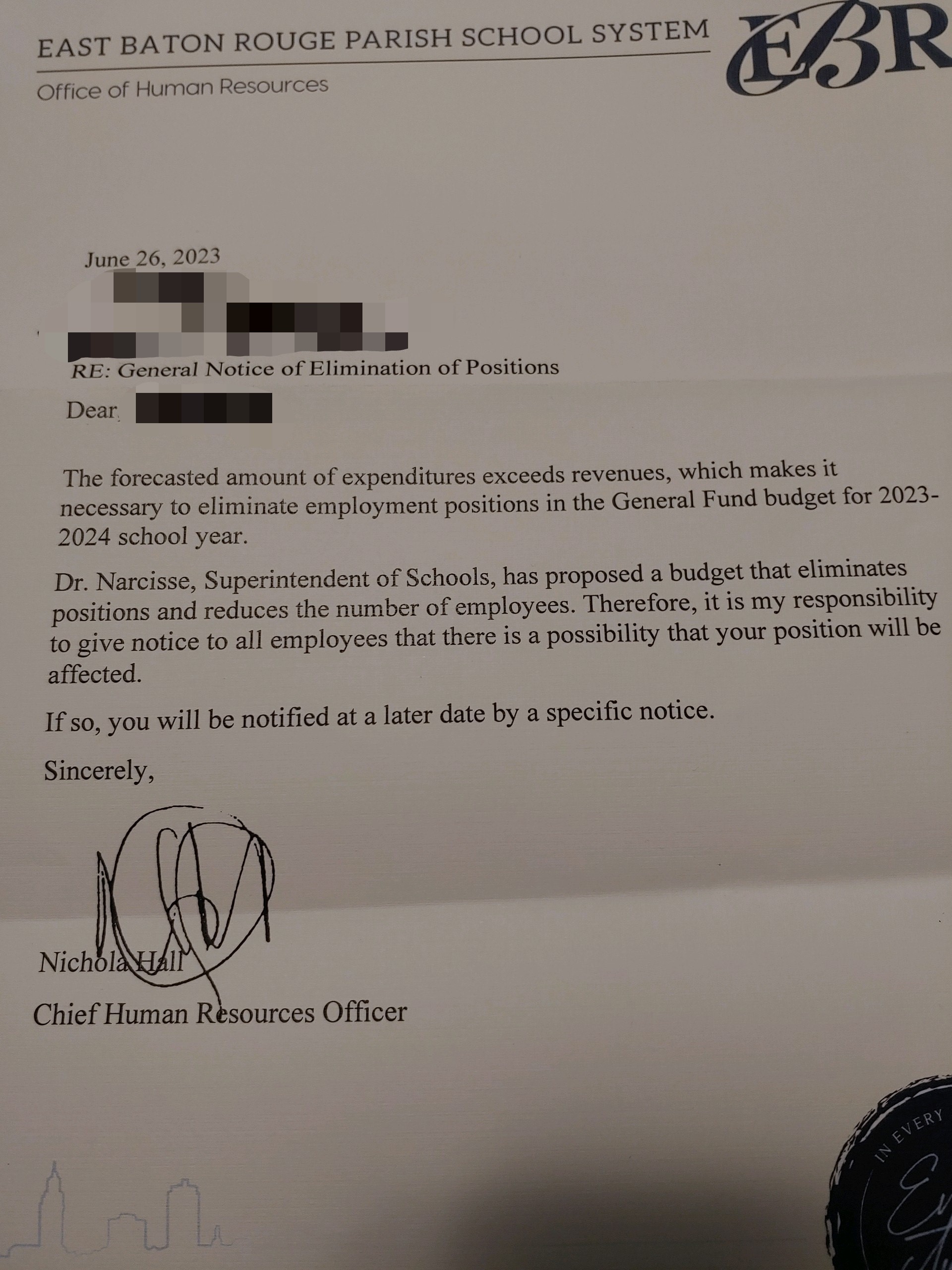 A special meeting is being held Thursday night to address budget concerns. The meeting's agenda did not specify whether the school board would be voting on the new budget, but there is allotted time for discussion on the proposal.
The meeting is being held at 1050 South Foster Drive at 5 p.m. Thursday.
This is a developing story.
More News