Judge upholds state's decision to pull Ascension daycare's license
PRAIRIEVILLE - A judge has upheld the Louisiana Department of Education's decision to pull the license for Alphabet Soup Learning Center, meaning the daycare must shut down immediately.
A spokesperson for the department confirmed the decision Tuesday. The center's license was revoked earlier this year, with the state citing a history of noncompliance.
The Department of Education regulates daycare facilities and pulled Alphabet Soup's license in February, citing 74 deficiencies over a two-year period. The state said one of the most egregious complaints, was over-medicating a child.
According to the department, the center failed to report the incident to the Department's Division of Licensing. Upon inspection, the department learned the center's owner was not documenting who administered medication to the child, when or how much.
You can read more about the daycare's alleged offenses here.
In a letter sent home to parents Tuesday, the daycare said it will appeal the ruling.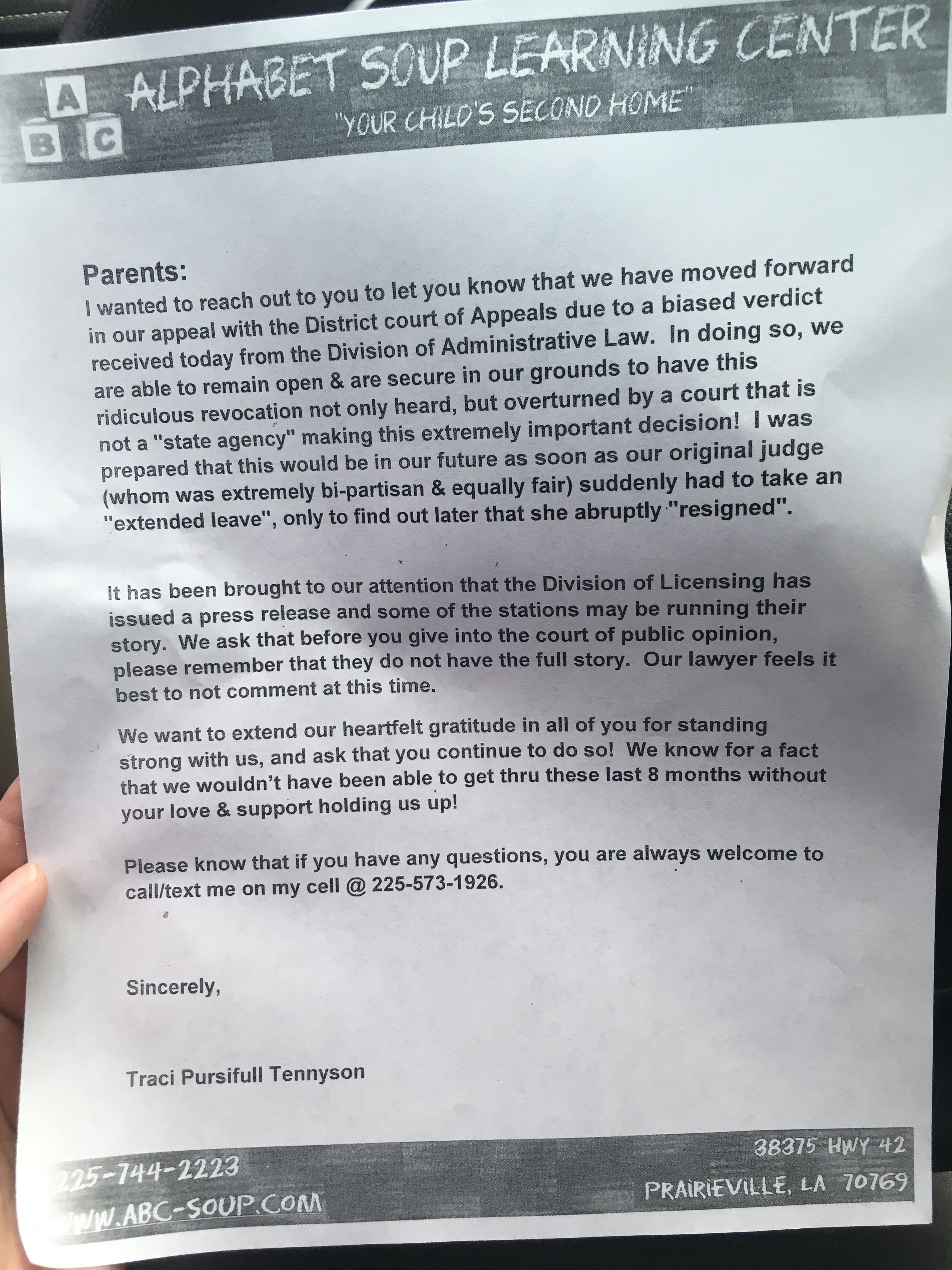 More News