Former LSU star Leonard Fournette OK after car catches on fire
TAMPA - Former LSU football standout Leonard Fournette escaped unharmed on Tuesday after his vehicle caught fire on a highway in Tampa.
Fournette -- whose NFL career has recently included time with the Tampa Bay Buccaneers -- posted an Instagram video showing the burned remains of his SUV, with the note: "Man it was one of those days today, but I would like [to] thank God, my car caught on fire while I was driving. But I am still blessed."
ABC television station WTSP reports that the Florida Highway Patrol responded to the scene, on I-275, about 10:35 a.m. They said the 28-year-old Fournette was standing nearby, unhurt.
A photo taken by Tampa Fire Rescue shows the vehicle engulfed in flames.
The Buccaneers released Fournette after three years on their roster. He has not yet found a new NFL home.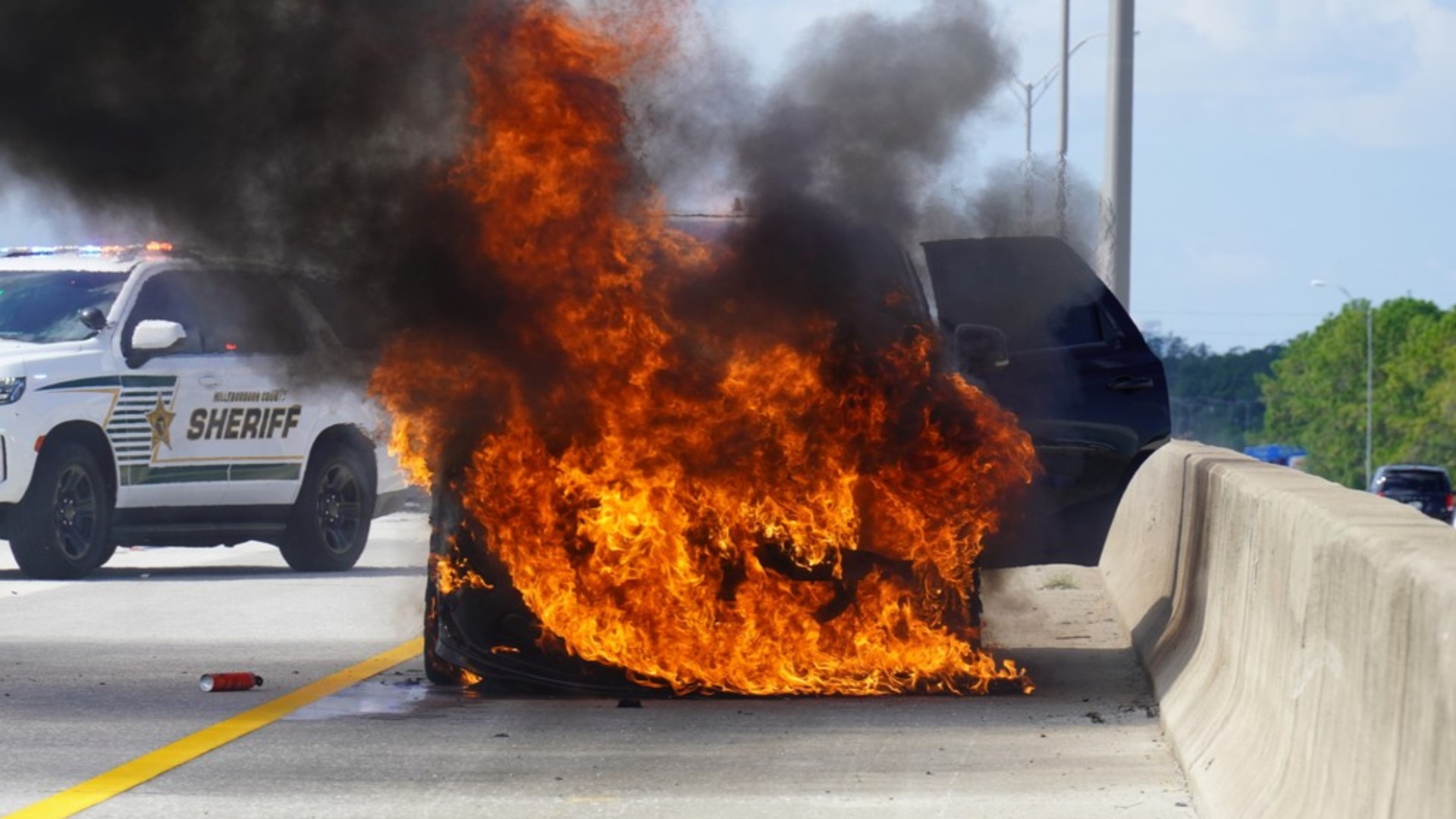 More News