Final grades issued for Louisiana water systems
BATON ROUGE - The Louisiana Department of Health has posted its final grades for drinking water services across the state.
A 2021 state law authorized the health department, through its "Safe Drinking Water Program," to develop a grading system that would increase provider accountability.
The 2022 preliminary report was released several months ago. The new scores reflect final tallies for each system.
The utilities were assessed based on 7 standards, including whether they met state and federal water quality guidelines, operation and maintenance and customer satisfaction.
About 4 in 10 services received an "A"; about 1 in 10 got an "F."
To review the grade for any water provider, click on this link, then -- on the state map -- select the parish in which you live. A list of utilities in that parish will pop up.
A sample grade sheet, from the Baton Rouge Water Company, is shown below.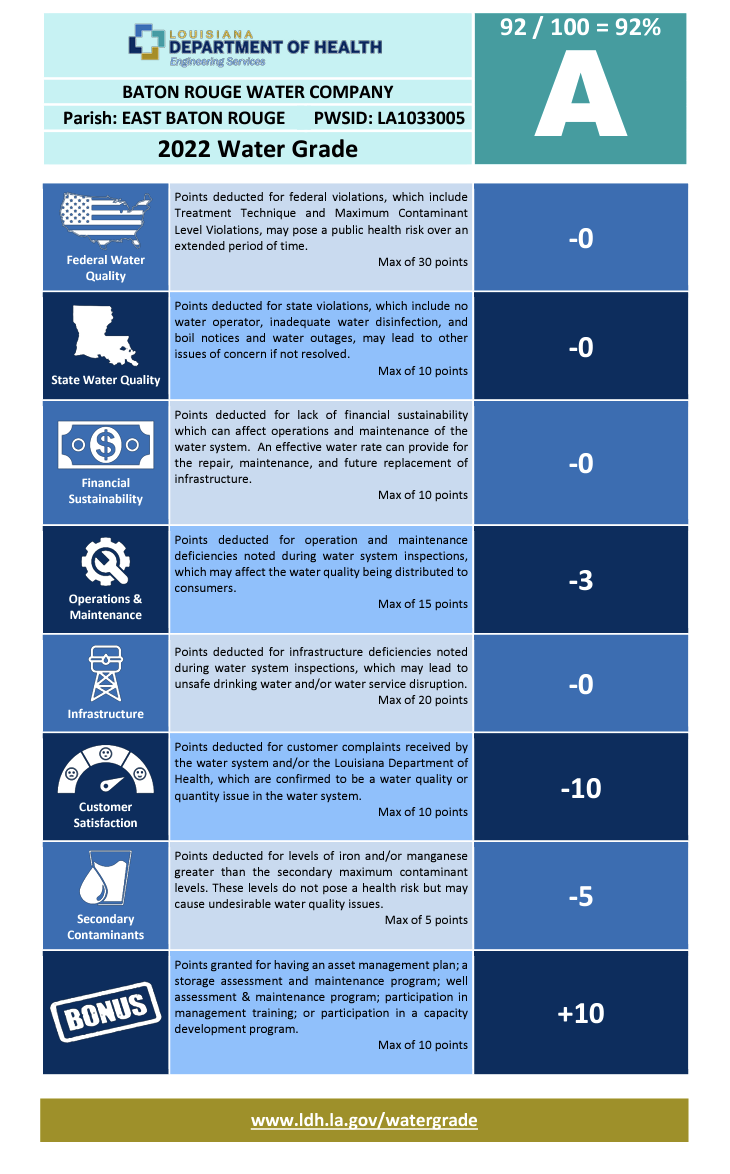 More News