Business owner opens up after being tied up, robbed and shot
BATON ROUGE- A man is locked up tonight, accused of tying up five people, robbing them, and sexually assaulting one of them before ultimately taking off.

Investigators said 53-year-old William Garner is responsible. At least one other suspect is still at large.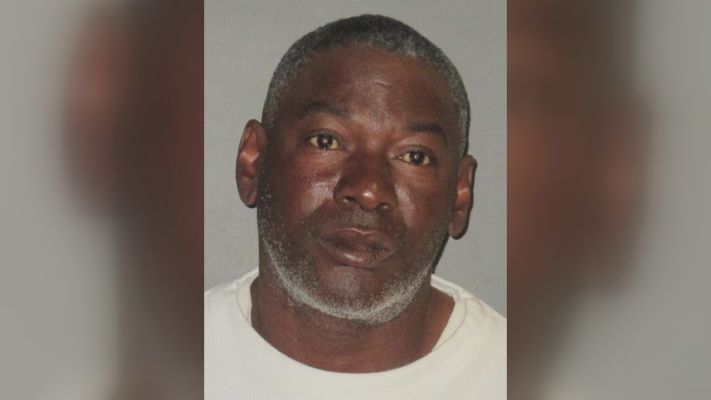 William Garner was booked into the East Baton Rouge Parish Prison Thursday
Business owner Dwayne Watkins is still recovering from his injuries. He was shot five times. Four other people inside were also tied up, and a female was sexually assaulted according to investigators.

Watkins still remembers the words he prayed to God.

"Please let me live through this," Watkins recalled. "Let me be able to see my wife and daughter again."

Watkins was checking on things on New Year's Day at his welding shop when things took an unexpected turn.

"Two guys came in with guns, masks, subdued us, tied us up, demanded money and shot me five times," Watkins said.

That's when Watkins remembers the suspects taking at least one female who was in the shop and bringing her upstairs. That's where she was sexually assaulted. After the suspects left, at least one victim managed to break free using a pocket knife and called police. Watkins remembers everyone thinking they were going to die.

"They were talking about killing everybody," Watkins said.

His life flashed before his eyes.

When authorities finally arrived, Watkins and the female victim went to the hospital. It's where a sexual assault kit was performed. According to a warrant for Garner's arrest, his DNA matched DNA that was already in the system.

Watkins said forgiveness has not come easy, even though he holds on to his faith tighter than ever.

"It got me to the point where I don't want to trust anybody anymore," Watkins said. "I hate to say it, but I've got a little vengeance in my heart."

Watkins said the thieves got away with about $1,000 in cash from his shop.

Garner is facing charges of attempted first-degree murder, rape, robbery and false imprisonment. The second suspect remains at large tonight.
More News
Desktop News
Click to open Continuous News in a sidebar that updates in real-time.