Woman recalls terrifying encounter with WBR work release inmate
PLAQUEMINE- A West Baton Rouge Parish work release inmate is under arrest Thursday morning in Iberville Parish, after investigators say he broke into a house and beat up a woman.
The incident occurred around 9 a.m., according to Plaquemine Police Chief Kenny Payne.
Investigators said 45-year old Darrell Lawrence was a work release inmate in West Baton Rouge Parish and was working for a contractor in Plaquemine. He reportedly left his job, and broke into his girlfriend's home where he beat her up.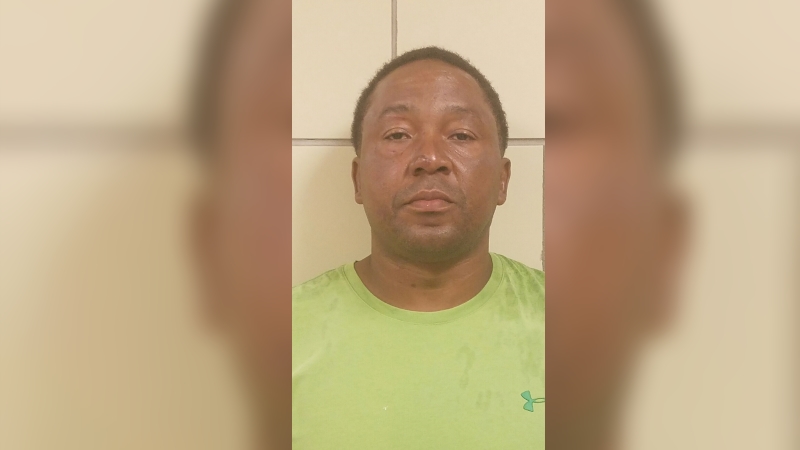 "Chased me with a knife, hit me a couple of times in my mouth, started bruising me, and pulling my hair out," the victim said.
She said Lawrence showed up this morning, broke her front door, slammed her into a wall before he grabbed a steak and butcher knives and started trying to stab her.
"I kept asking why are you doing this, why are you doing this, and he said you're not leaving me," the victim said.
The victim says she managed to break away, and she ran as fast as she could.
"I asked him if this was about to be a murder scene, is that what you're trying to make," the victim said. "I said I was calling the police and he said he didn't care."
Lawrence faces charges of aggravated battery, domestic abuse, unauthorized entry and criminal damage to property.
He is currently being booked into the Iberville Parish Jail.
Lawrence is the latest walk off from the West Baton Rouge Parish Work Release's facility. Last year, the state released an audit that showed the West Baton Rouge Parish Facility had the most escapes in the entire state. There were over 22 of them over the past couple of years. That does not include any of the recent ones.
A spokesman for the Department of Corrections tried to downplay the walk off today saying 99 percent of the inmates in their program don't have any problems. Calls to the West Baton Rouge Parish Sheriff's Office about this incident were not returned.
More News