Tropical Storm Cindy named, latest forecast here
BATON ROUGE – The tropical storm system off Louisiana's coast organized into a named system early Tuesday afternoon.
Tropical Storm Cindy was named by the 1 p.m. advisory.
Click HERE for the latest forecast.
As it was named, the storm remained in the central Gulf of Mexico but will begin to impact Louisiana later Tuesday. The strongest threat is from heavy rain in Louisiana and Southern Mississippi.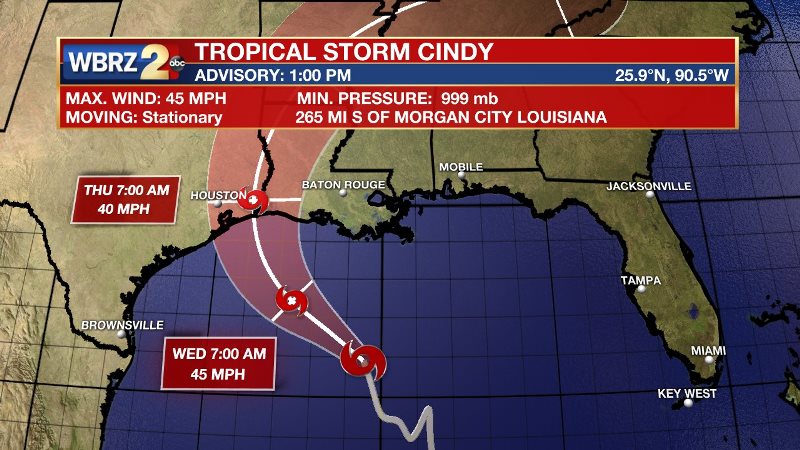 As of 1 p.m. Tuesday, Tropical Storm Cindy was located about 260 miles south of Morgan City with maximum winds of 45mph, a minimum central pressure of 999mb and was moving nearly stationary.
Though, meteorologists stressed the importance of focusing less on storm track but more on the rain. As the heaviest rain is positioned on the eastern side of the storm. High confidence remains for heavy rain in Southeast Louisiana and South Mississippi this week.
More News