SEC announces 2024 LSU football opponents
BATON ROUGE - The 2023 season is still months away, but LSU now knows who it will play as it takes aim at a league title in an expanded Southeastern Conference in 2024.
The SEC on Wednesday announced a full slate of matchups -- but not dates -- for the 2024 season. Each team will play eight conference games.
Home games for the Tigers include: Oklahoma, Alabama, Mississippi and Vanderbilt.
LSU will play the following teams on the road: Arkansas, Florida, South Carolina and Texas A&M.
It will be the first season in which the University of Texas and University of Oklahoma compete in the SEC. Auburn and Mississippi State are among the programs LSU will not face in 2024.
LSU opens the 2024 season in the Vegas Kickoff Classic, Sept. 1, against the University of Southern California. Other non-conference opponents include UCLA and South Alabama (both at Tiger Stadium).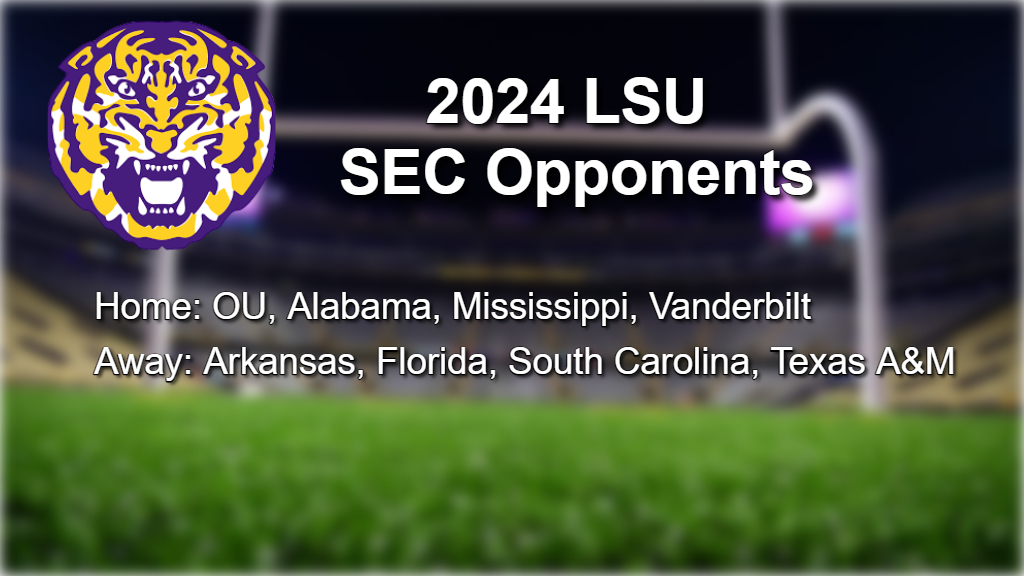 More News