Registration begins Monday for free school supplies, backpacks
BATON ROUGE – Sign-ups for free school supplies and backpacks from Salvation Army begin on Monday.
Sign-ups will run from July 10 through Wednesday, July 12 from 10 a.m. to 12 p.m. and from 1 p.m. to 3 p.m. at The Salvation Army Worship and Community Center located at 4025 W. Brookstown Dr.
Parents must bring proof of income, proof of household expenses or a SNAP benefit print out and must also show proof of their child's grade by showing a birth certificate or report card to qualify for free school supplies and backpacks.
Supplies will be given to all children in Kindergarten through 12th grade.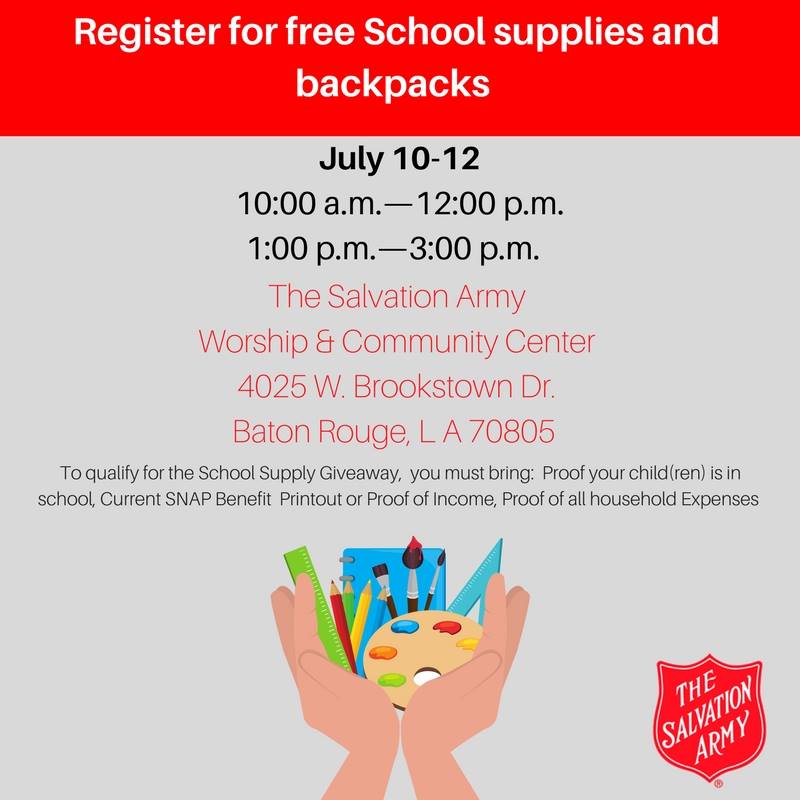 More News