One arrested, two suspects at large following armed robbery in Ascension
ASCENSION PARISH- Authorities say one man has been arrested in connection with an armed robbery.
According to the Ascension Parish Sheriff's Office, two suspects are still at large following an armed robbery that took place off of Highway 405.
On Jan. 4, deputies were dispatched around 11 p.m. in reference to an armed robbery. The victim told officials he was returning home from work when he was met by three armed suspects. Two of the suspects were armed with handguns and one was armed with a shotgun, authorities say.
Deputies say the suspects demanded the victim's cell phone and pass code, as well as other belongings. The suspects also stole items from an unlocked vehicle on the property.
The suspect armed with the shotgun was recognized as 18-year-old Dwayne Junior, Jr. The second suspect was recognized as 19-year-old Peter Richard Henderson. The third suspect's identity is still unknown.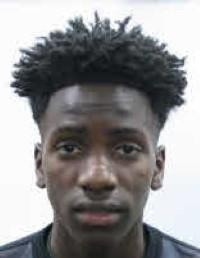 Peter Richard Henderson
A warrant was obtained for Dwayne Junior, Jr., who was arrested on Jan. 8. An arrest warrant was also obtained for Peter Richard Henderson. Detectives are still searching for Henderson, as well as any information regarding the third, unidentified suspect.
Anyone with information is asked to contact the Ascension Parish Sheriff's Office at (225) 621-4636.
More News