FBI: Pregnant woman misses baby shower, now missing for six months
BALTIMORE, MD - Federal authorities are offering thousands of dollars for any info leading to the whereabouts of a pregnant woman who missed her baby shower in May and has been missing ever since.
According to the FBI, 23-year-old Akia Shawnta Eggleston was last seen in Baltimore on May 3, 2017. She was reported missing after she failed to show up for her own baby shower on May 7 and hasn't been seen or heard from since.
Eggleston was eight months pregnant at the time.
The FBI is offering a reward of up to $25,000 for information regarding her whereabouts.
If you have any information concerning this case, please contact the FBI's Baltimore Field Office at (410) 265-8080, the Baltimore City Police Department at (410) 396-2499, your local FBI office, or the nearest American Embassy or Consulate.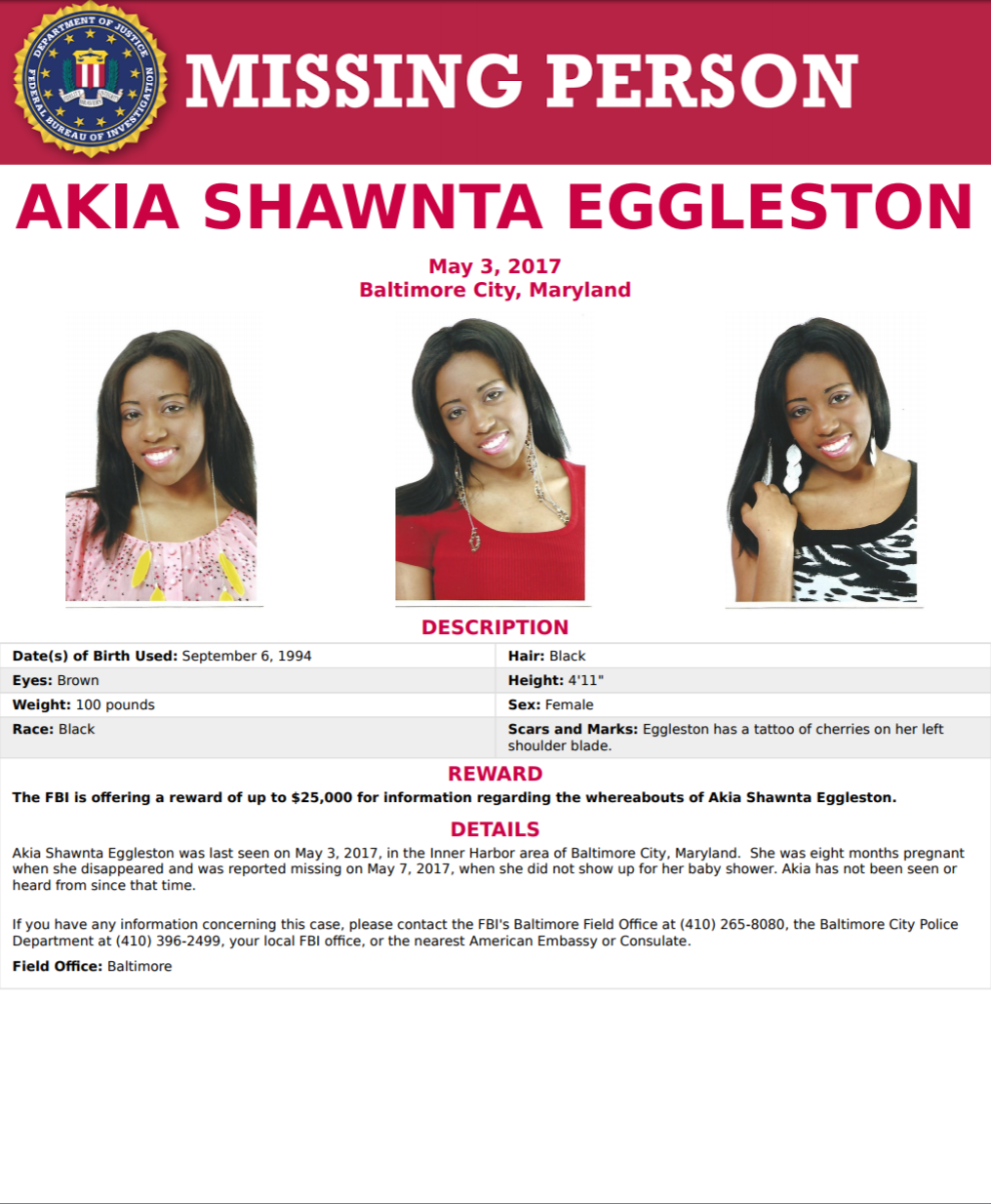 More News
Desktop News
Click to open Continuous News in a sidebar that updates in real-time.