Tropical storm warning issued along Louisiana coast
The National Weather Service has issued a TROPICAL STORM WARNING for the WBRZ viewing area.
A TROPICAL STORM WARNING is issued when sustained winds of 39 to 73 mph or higher in association with a tropical storm are expected within 36 hours. These winds may be accompanied by storm surge, coastal flooding, and/or river flooding.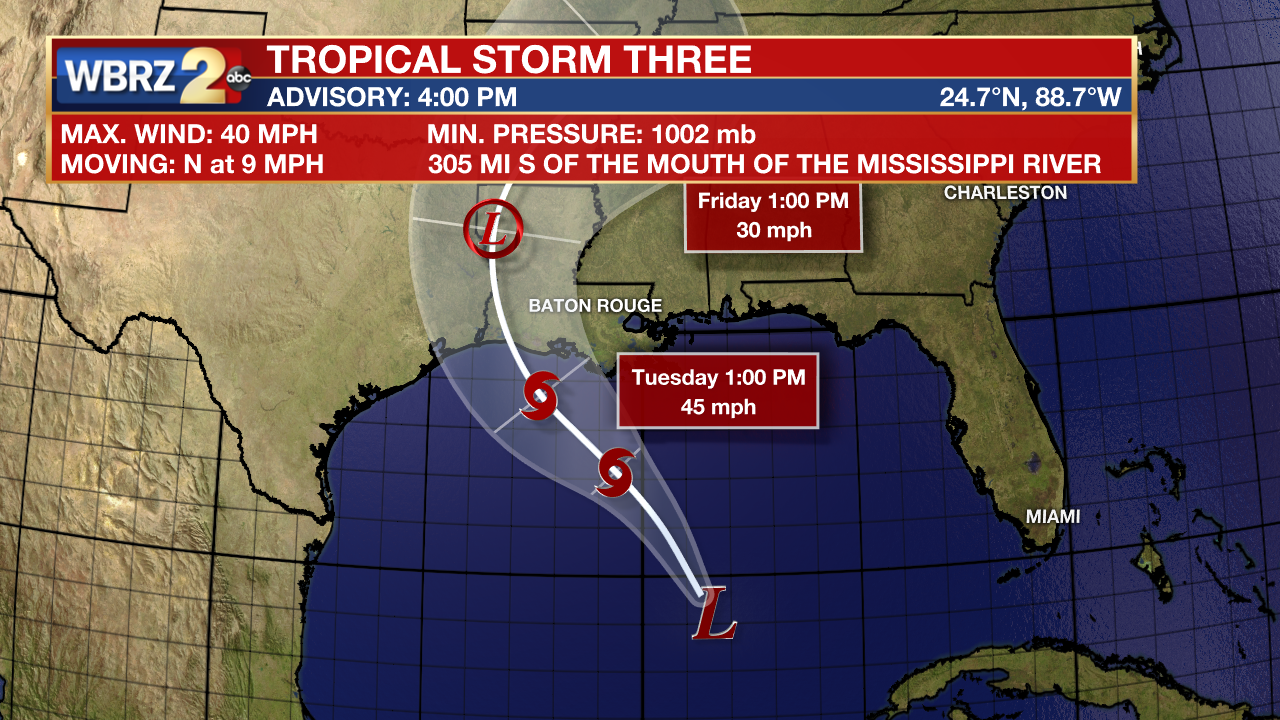 At the present time, the National Hurricane Center has shifted the path of this system west, thus increasing the chance for coastal flooding and minor storm surge. There is still considerable uncertainty with the forecast track because there is still an underdeveloped center of circulation with the storm. It is also uncertain at this point if this system will in fact make landfall as a tropical storm, but the National Weather Service is still issuing this warning as a precaution. At the present time, the system is still battling wind shear and dry air in the Gulf of Mexico. This will greatly inhibit the storm from any rapid intensification.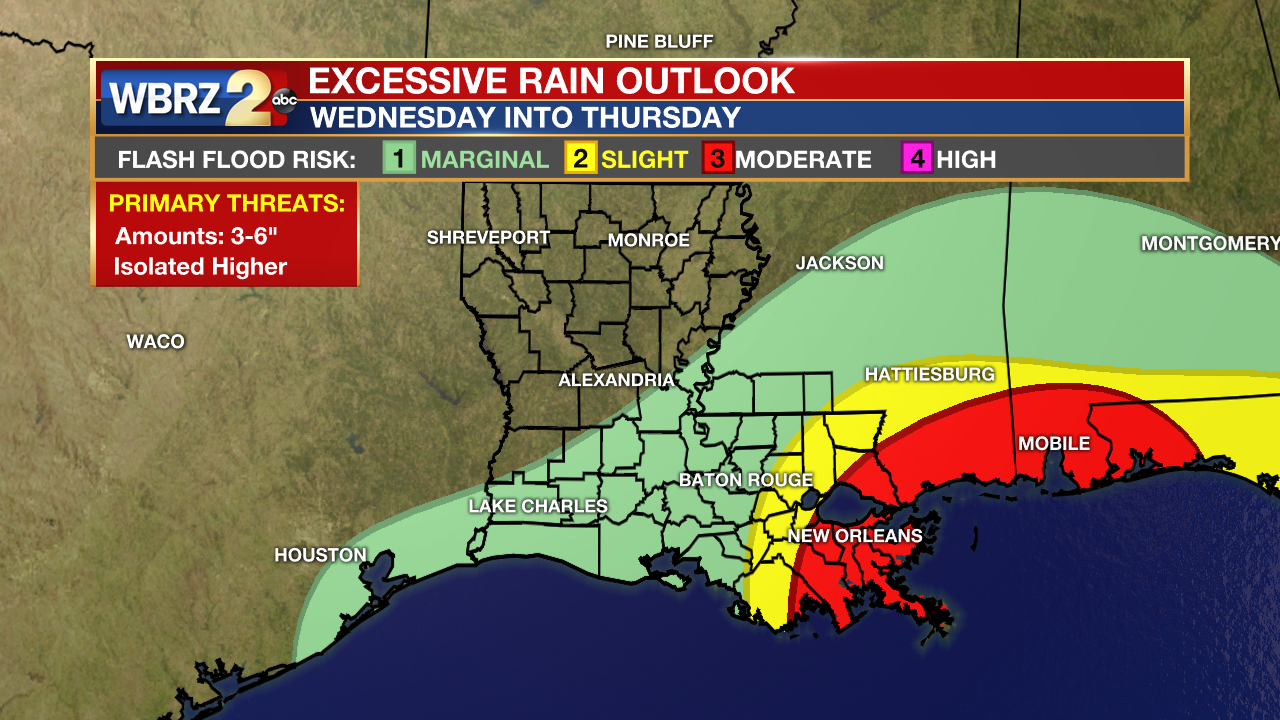 Regardless of tropical storm-force winds, we will still be receiving ample rainfall across the state, especially along the southeast coast of the state.
A FLASH FLOOD WATCH has also been issued and is in effect until Thursday evening.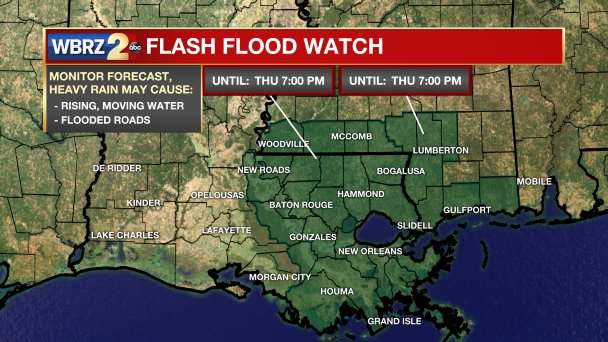 Now is the time to some precautionary measures before the possible event kicks into gear. Make sure ditches and catchment basins are clear of debris and free flowing. Also, have a plan in place to act on if and when any flash or river flood warnings are issued for your location. Here is a full recap of FLOOD SAFETY. Make sure there is a way to get warnings if they are issued such as a NOAA Weather Radio, the WBRZ Weather Team on Facebook and Twitter or the *free* WBRZ WX App. which sends push notifications to mobile devices if a watch or warning is issued for your location. Remember when hitting the roads, if you encounter an area that is covered with water, please turn around. Especially at night, there is no telling how deep the water is or if the road is intact below.
This is a developing story. Pat Shingleton will have an update during Monday's broadcasts. Check back for updates. Click HERE for WBRZ's latest weather updates.
On Facebook: Meteorologist Robert Gauthreaux III
On Twitter: @RG3wbrz
En Español: Meteorólogo Roberto Gauthreaux III
In American Sign Langauge: Meteorologist Robert Gauthreaux III - ASL
~RG3
Related Stories
More News