Hurricane Hilary racing towards California coast, could be historic
Since records started being kept, not a single tropical depression or higher has made landfall along the California coast. One big reason for this is the extremely cool ocean current that runs along the shoreline. Tropical systems feed off of warm ocean waters and it is how they intensify.
Currently in the Eastern Pacific, Hurricane Hilary is churning and intensifying. It is forecast to be near the coast of Mexico as a major hurricane. It is then forecast to skirt near the coast and potentially make its way near Los Angeles.
Coastal areas of southern California are now under a 50% probability of seeing tropical storm force winds in the next 5 days. The wind is not the only issue though. This system will bring with it a lot of tropical moisture. Some parts of southern California could see up to 5 inches of rain.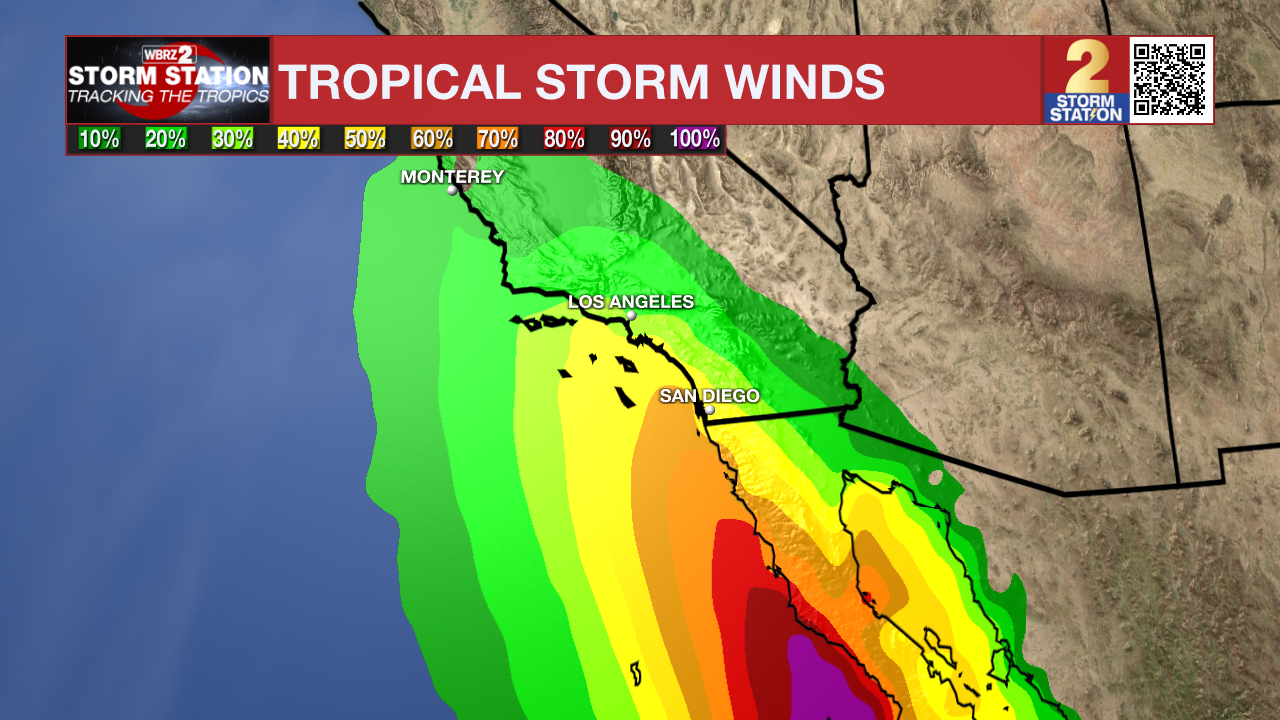 If this does reach Los Angeles as at least a tropical depression, it will be the first tropical depression or higher tropical system to make landfall along the California coast. While the ocean waters are still cold, Hilary's large size and high intensity might allow it to persist all the way to Los Angeles.
While there has not been any tropical depressions or higher make landfall in California, there have been some notable storms in the past that have passed through Mexico first. The most notable one was Hurricane Nora. This made landfall in Mexico and maintained tropical storm status into southern California. This storm dumped plenty of rain causing flooding in some areas including San Diego. Strong winds knocked out power to 125,000 customers.
The Storm Station is tracking the tropic all season long. Your weather updates can be found on News 2, wbrz.com, and the WBRZ WX App on your Apple or Android device. Follow WBRZ Weather on Facebook and Twitter for even more weather updates while you are on the go.
More News