Vet removes 21 child pacifiers from dog's stomach
EDMOND, Ok.- An Oklahoma veterinarian had to remove an alarming amount of baby pacifiers from a dog's stomach.
According to Gentle Care Animal Hospital's Facebook post, a couple from Edmond, Oklahoma recently had a baby and noticed the child's pacifiers were constantly disappearing.
One day, the child's grandmother saw the dog, Dovey, jump up on the counter and take off with one. When Dovey later vomited up the pacifier, the owners decided it was time to take the dog in for an X-ray.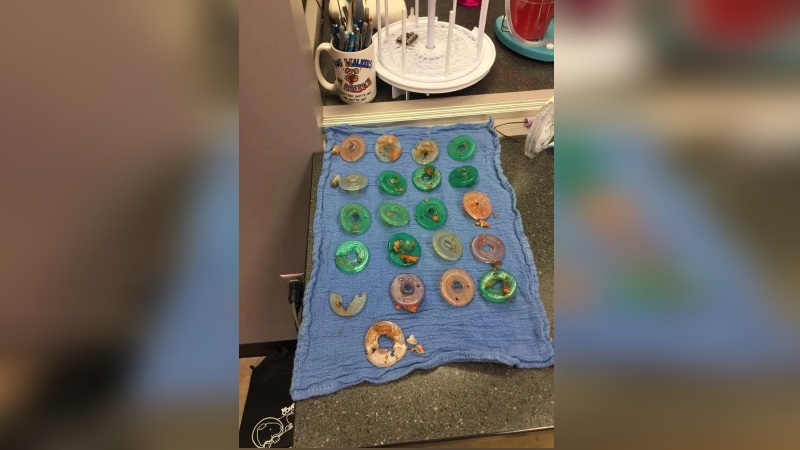 After an X-ray was taken, the veterinarian thought there to be between 7 to 9 pacifiers in the Shar Pei's stomach. During surgery, the veterinarian found and successfully removed 21 child pacifiers.
Fortunately, the veterinarian says Dovey's surgery went smoothly, and the dog is recovering just fine.
The vet's Facebook post warned pet owners, "Dog's will eat anything, anytime and at any age so always be watching!"
More News