LSU provides update on plan to improve lighting around campus
BATON ROUGE - LSU provided an update on its plan to improve lighting on campus over the last five years and years to come.
The update released Wednesday by the Executive Vice President of Finance and Administration Kimberly Lewis outlined the three phases of the lighting improvements as well as side projects contributing to the plan.
The first phase of the project was completed in February 2023. Lighting was improved in the parking lot across from Patrick F. Taylor Hall and in the Ac/Coliseum parking areas.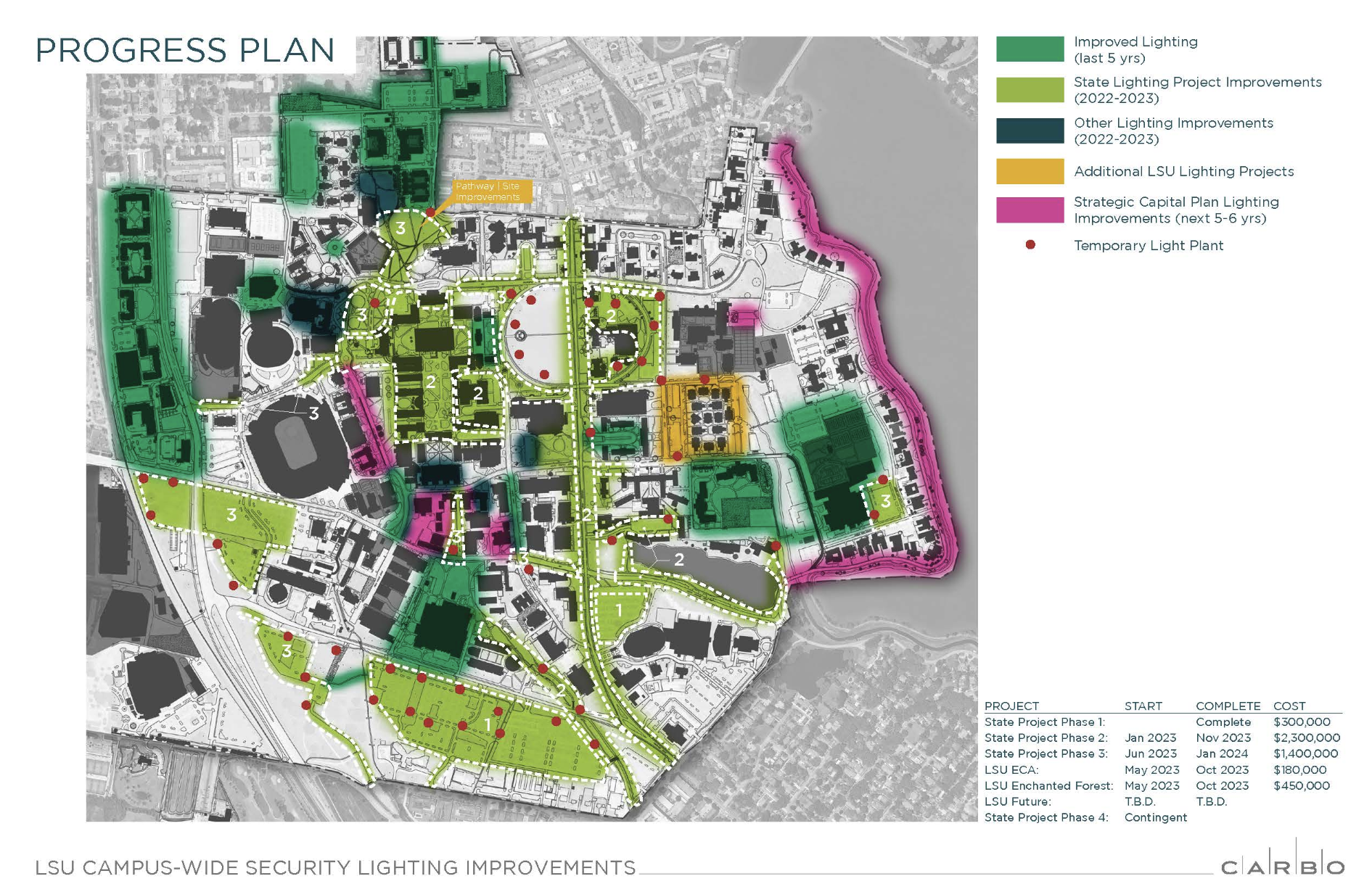 The second phase is scheduled to be completed in November 2023 and includes the areas around the Law School and Campus Lake as well as around Highland Road, the Quad, Coates Hall, the Renewable Natural Resources Building, and Sturgis Hall.
The third phase of the project is scheduled to start this month and will focus on the Pentagon area and the Campus Mounds.
Additional projects focused on the Enchanted Forest area and any other areas deemed to be lighting priority areas.
More News