DOTD: Repairs to Intracoastal Bridge may take up to a month to complete
PORT ALLEN - Officials say repairs on the Intracoastal Bridge may take as long as a month to complete after a dump truck hit the structure Tuesday evening.
According to DOTD, the outside lane on LA 1 south will remain closed indefinitely after a truck, with its bed raised, collided with the structure and damaged one of the girders underneath the bridge.
No injuries were reported as a result of the crash.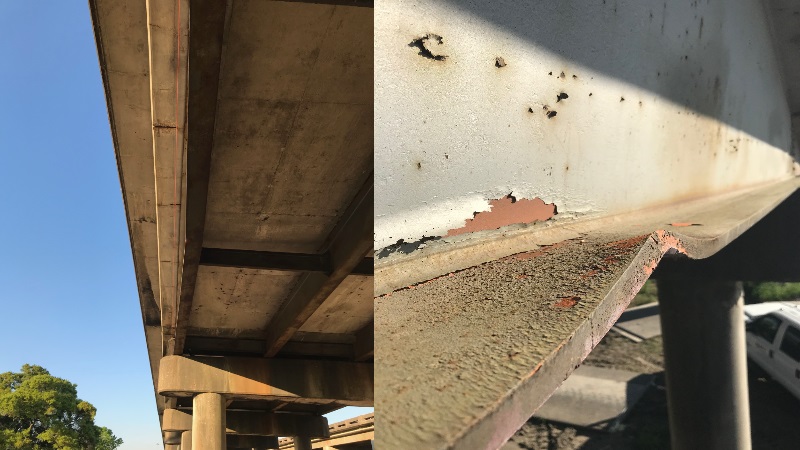 DOTD has hired International Straightening, Inc. to repair the damaged girder. Under an emergency order signed by DOTD Secretary Shawn Wilson, funds have been appropriated to pay for the repairs, which are estimated at $450,000.
Crews were seen Wednesday morning inspecting the damage.
DOTD has taken measures to mitigate traffic issues which will take place by 3 p.m. Wednesday.
-DOTD will have staff at traffic signals in Port Allen to monitor traffic flow and adjust as needed.
-A temporary signal will be placed on LA 1 to work as a ramp meter to give the I-10 off ramp the right of way.
-The I-10 westbound off-ramp to LA 1 southbound will have the right of way while motorists on LA 1 southbound will yield.
-Law enforcement presence will be located at the I-10/LA 1 southbound merge.
"We know this is an inconvenience on a bridge that is already over capacity, and that is why we have treated this as an emergency situation," said Wilson. "Once our inspectors determined the bridge damage caused an unsafe situation, we had no choice but to close the lane for safety reasons, hire a contractor, and begin the process to expedite these repairs, while accelerating the repairs that were underway when this impact occurred. We also have instituted traffic mitigation measures to ease the pain of the lane closure. Again, I know this is a horrible inconvenience, but safety is our number one concern."
Officials say the current joint repair work on the northbound bridge will be moved to the outside lane of the southbound side while it remains closed in an effort to minimize future traffic congestion related to this project.
More News