Ascension Parish crews still working to put out 160-acre fire
PRAIRIEVILLE - Fire crews are working along Highway 42 in Prairieville and are expected to be out all night trying to contain the flames.
Residents at the end of Terraceside Drive were evacuated for a part of Sunday, then allowed to return home as firefighters worked a fire burning in a wooded area behind their neighborhood.
The Galvez Fire Department, Ascension Parish Fire Department, Prairieville Fire Department and the Department of Public Works were all out along Highway 42 in Prairieville fighting the fire.
"Now we're going to try and get some of these burn piles knocked out and trees knocked down so the embers will quit flying around on us," said Chief Bo James of Galvez Fire Department, "Whenever it blows 50 yards out into the woods and it starts over again, you have to stop and do it all over."
Galvez firefighters said the fire along Highway 42 has consumed more than 150 acres and crews have been trying to contain and extinguish flames for more than a week. Officials still have not determined what caused the wildfire.
"In my 37 years, I've never seen anything like this," said Chief James LeBlanc with Ascension Parish Fire Department. "Over 100 acres burning. But, today, now that we're under a State of Emergency, we can use some parish equipment. Department of Public Works, Forestry Commission, will come in here and try to make some roads through these 160 acres. Keep in mind, we've been out here for seven days, it's 160 acres that you cannot drive on. So, the only way you can get to the fire is by walking or possibly with a Palaris with water on the back of it. So, these roads will help us get to these fires."
Around 6:15 p.m. Sunday, Ascension Parish President Clint Cointment declared a state of emergency for the area. Banquet Hall at the Lamar Dixon Expo Center was opened for residents needing a place to go.
One block -- Pineside Ave. -- was put under mandatory evacuation briefly, but everyone was permitted to return by nightfall.
"It came closer today than any other day," Ascension Parish Fire Chief James LeBlanc said. "We got right at 8 to 10 fire departments out here right now... doing a fire watch throughout the night to make sure the fire doesn't impede on these residents' homes."
Officials told WBRZ that crews would remain on the scene overnight until Tuesday.
No one was injured by the fire.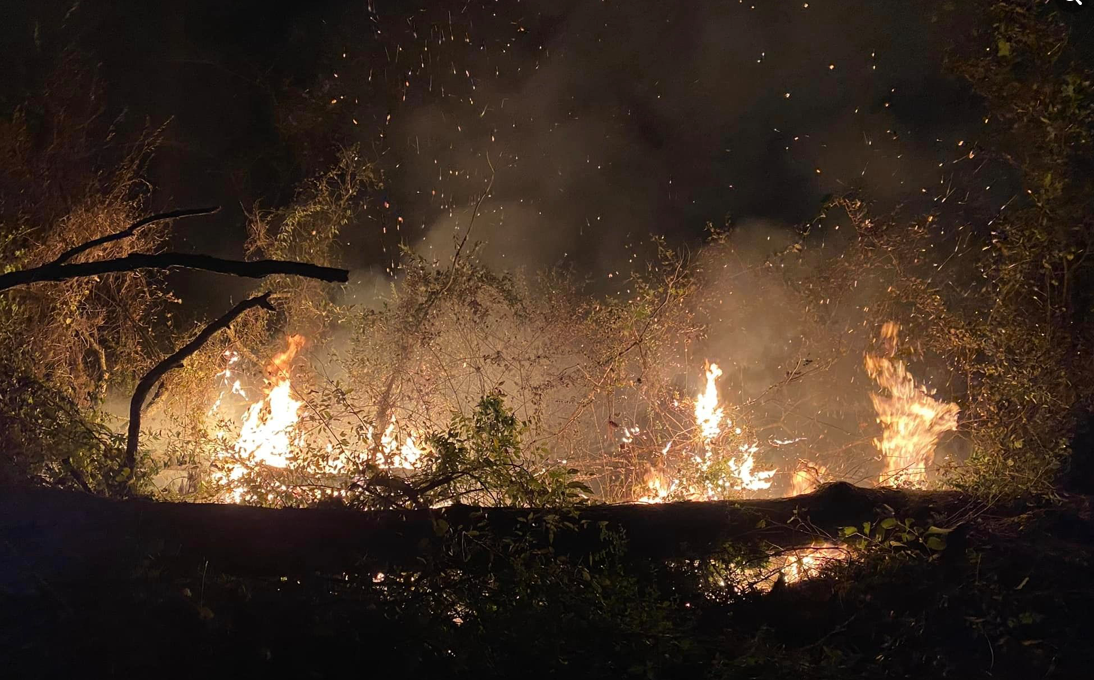 A fire that has been burning for more than a week near Hwy 42 in Prairieville was being monitored -- but still a concern -- as of Sunday night. An earlier flare-up prompted a brief evacuation of some nearby homes.
More News
Desktop News
Click to open Continuous News in a sidebar that updates in real-time.