American Airlines announces nonstop flight from Baton Rouge to DC
BATON ROUGE - Nonstop air service between Baton Rouge and Washington, DC, will begin on June 1, with American Airlines connecting the state's capital to the nation's capital.
The airline said it will fly to Reagan National Airport, using a 76-seat regional jet that offers first class, premium and economy seating.
Daily service will include a 5:44 a.m. departure from Baton Rouge Metropolitan Airport. It will arrive at Reagan National at 9:26 a.m., Eastern Time.
Flights will leave Washington at 7:45 p.m. Eastern Time and arrive in Baton Rouge at 9:29 p.m. Central Time.
"A nonstop flight from Baton Rouge to Washington DC is monumental for our city and region," Mayor-President Sharon Weston Broome said in a statement. "This nonstop flight has been a decade in the making and the Baton Rouge community is ready to take advantage of this incredible opportunity.
"It will elevate our economic development at home and enhance our impact in the nation's capital."
Baton Rouge Metro Airport Director of Aviation Mike Edwards noted that restrictions on activity at Reagan National Airport make the new flight a particularly valuable one.
A combination of incentives, including federal grants, helped secure the deal.
Tickets for the new service will go on sale Jan. 28.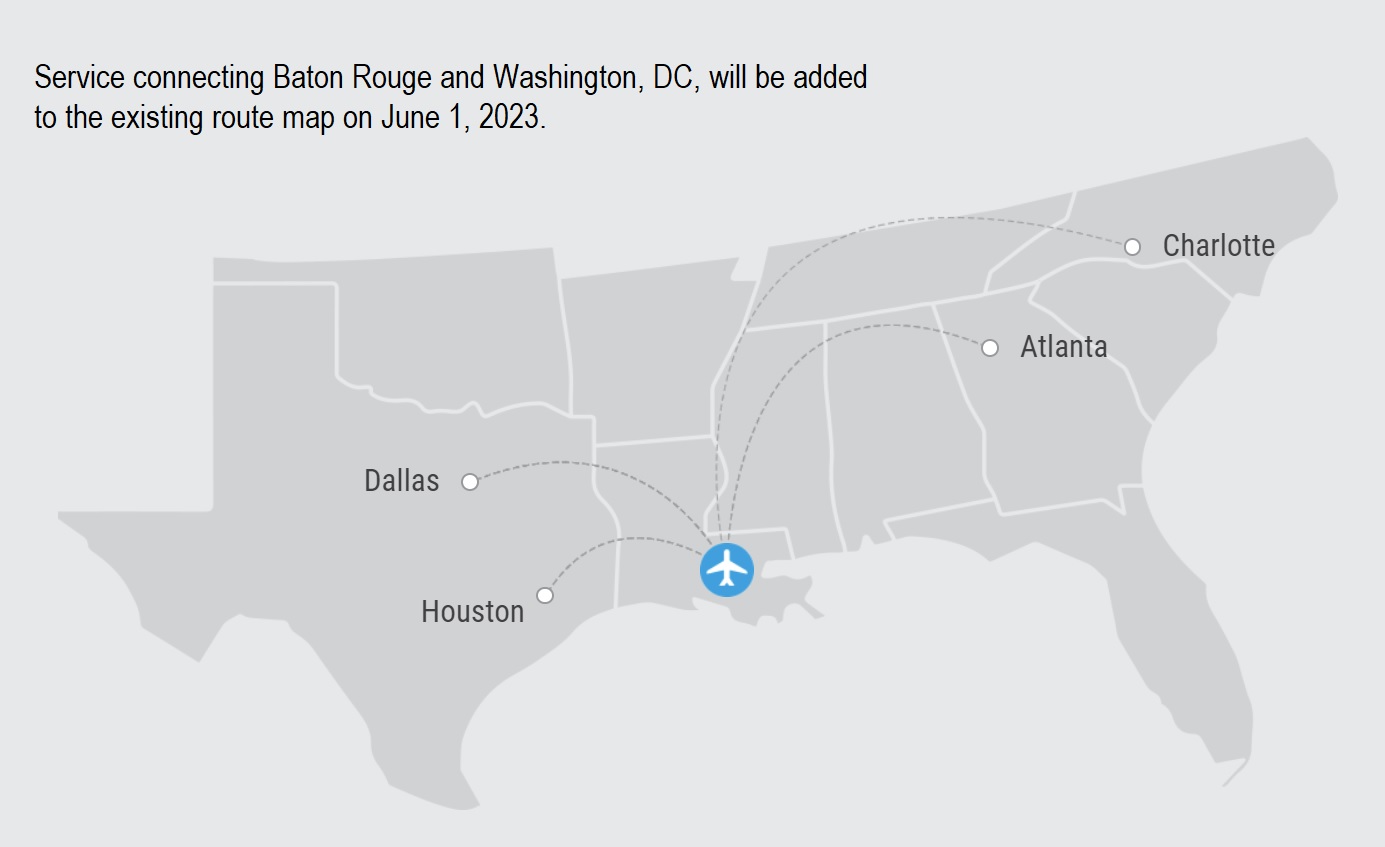 More News