Mardi Gras morning video forecast
Related Story
Happy Mardi Gras! It's going to be warm and cloudy today.
THE FORECAST
Today & Tonight: Happy Mardi Gras! Today will be a near repeat of yesterday. It will be cloudy at times and sunny at times. In the sunny spots, temperatures will reach the mid-80s, the cloudy spots will stay in the upper 70s. There may be a sneaky shower here or there, but the rain will be very light and short lived. Even if it is cloudy, you can still get a sunburn, grab the sunscreen! It will also be a bit breezy in the afternoon with winds sustained around 15 mph.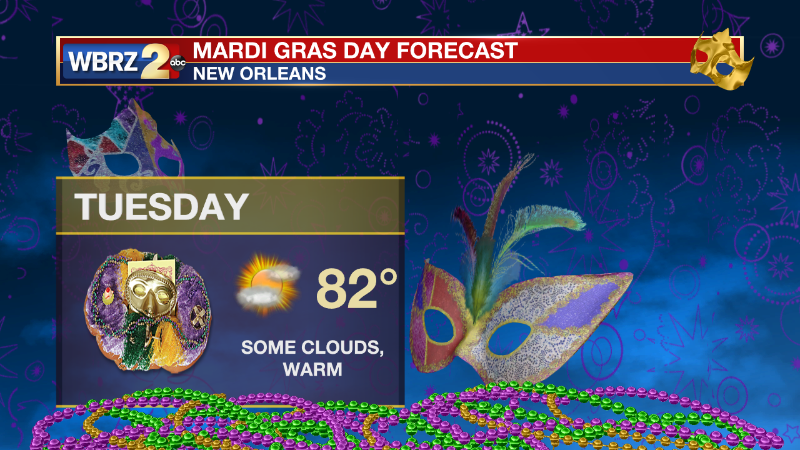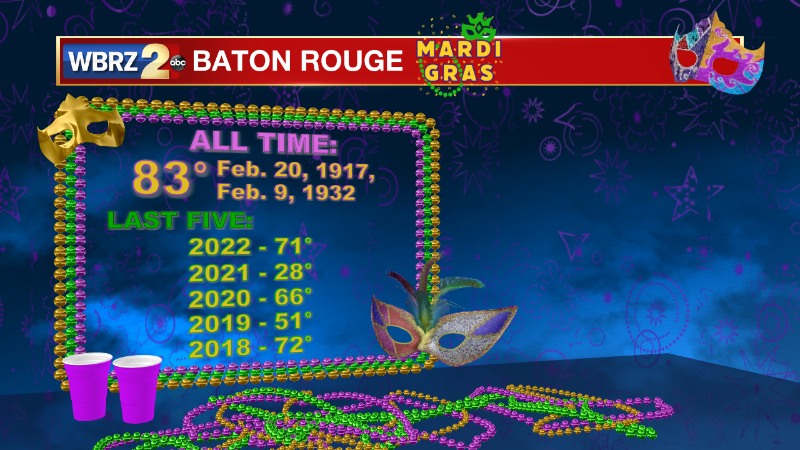 Up Next: Ash Wednesday is looking warm and muggy too. Morning temperatures will be in the 60s and in the afternoon, temperatures will be in the 80s. Again, a few showers will be possible in the afternoon, but most will be dry. This warm trend will last through the rest of the week with 80s through next weekend. We are going to experience a summery pattern this week, and that means the sneaky showers will be around almost every afternoon. Keep your WBRZ WX App handy if you need to be outside. We are not tracking any total washouts. Click here to see the 7-day forecast.
Hour-by-hour weather tracking is available for your location on the WBRZ WX App on your Apple or Android device. Follow WBRZ Weather on Facebook and Twitter for even more weather updates and unique weather insight from the whole team!
News
Happy Mardi Gras! It's going to be warm and cloudy today. THE FORECAST Stream LIVE news here. ...
More >>