What is this?
On Monday night, a few WBRZ viewers shared photos of an interesting cloud formation seen around dusk in the Baton Rouge area. Shooting and sending was easy. For us, providing an answer to what caused this sight, was not.
Clouds, a condensed form of water or ice particles in the atmosphere, can take on an infinite number of shapes and sizes. Over the years, atmospheric scientists have been able to identify and even categorize the more common formations, but every now and then we witness something unique.
Trained to verify before broadcasting, we dismissed the first image as a clever "Photoshop" job—kind of looks like the tornado emoji edited onto a cloud deck, right? However, when the second photo arrived in our inbox from another part of town, we had to look closer.
The first glance explanation was a tropical funnel cloud which is a common sight along the Gulf Coast this time of year. While meteorologists have an idea of how tropical funnels form, a little less is known about these less violent siblings of tornadoes. Since a tropical funnel does require some substantial accompanying rain or storm cell though, a check of radar from the time of the photo, plus the innocent cirrus clouds nearby, rules out that possibility.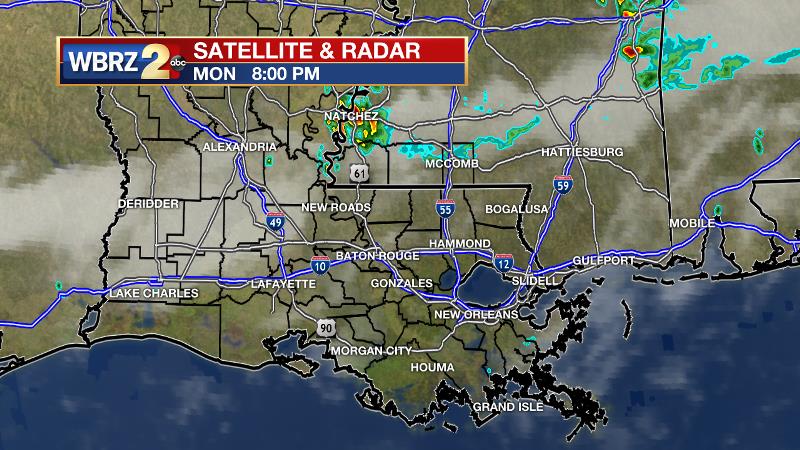 We consulted the National Weather Service in Slidell for an opinion. Like us, their meteorologists were a bit dismissive of the reality of this photo at first until realizing there were multiple sightings. A consensus from that office is this feature was an optical effect from the evening's "low sun angle on a contrail." A contrail is a cloud formed when water vapor condenses and freezes around small particles (aerosols) that exist in aircraft exhaust. You can indeed see a contrail faintly in the distance.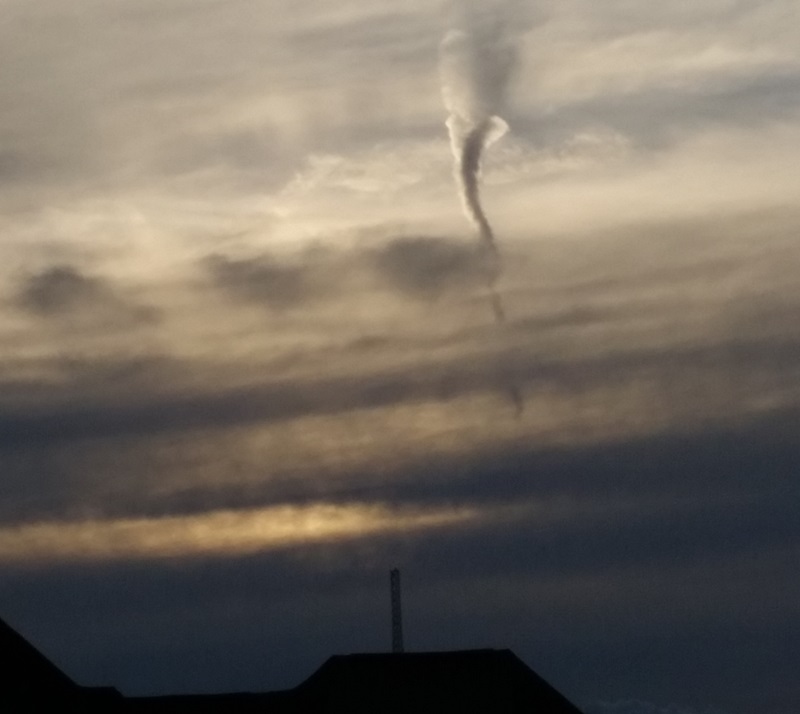 Keep those photos coming to weather@wbrz.com and Twitter @WBRZweather—you might just be contributing to science! Thanks to Mike Wilks and Chad Horton for sharing these particular images.
Interested in more cloud types and classifications? Check out the Cloud Appreciation Society!
More News
Desktop News
Click to open Continuous News in a sidebar that updates in real-time.