Trump pardons late boxer Jack Johnson
WASHINGTON (AP) - President Donald Trump has granted a rare posthumous pardon to boxing's first black heavyweight champion more than 100 years after what Trump said many feel was a racially-motivated injustice.
Jack Johnson was convicted in 1913 by an all-white jury for violating the Mann Act, which made it illegal to transport women across state lines for "immoral" purposes.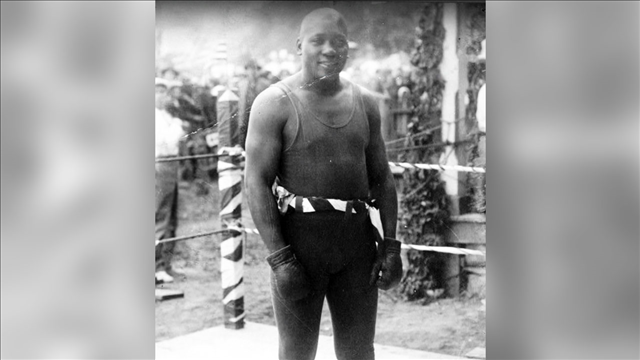 Trump was joined by boxer Lennox Lewis and actor Sylvester Stallone as he announced the decision.
Sylvester Stallone thanks Pres. Trump for posthumous pardon of late boxer Jack Johnson.

"This has been a long time coming." https://t.co/L6JZXwwHlP pic.twitter.com/kxSkAl22rf

— ABC News (@ABC) May 24, 2018
Johnson is a legendary figure in boxing, who crossed over into popular culture decades ago with biographies, dramas and documentaries following the civil rights era.
He died in 1946. His great-great niece had been pressing for a posthumous pardon.
Sen. John McCain and former Senate Majority Leader Harry Reid had also pushed Johnson's case for years.
More News