The official start of spring is here
For south Louisiana, we have had our fair taste of spring already this winter. Since the start of the year, we have seen 53 days with temperatures above average, and of those days 8 days with record-breaking heat. Average daytime highs for this time of year is 71°.
Climatological spring started on March 1st, but astronomical spring will start on March 20th. In the weather world, we look at the start and end of seasons based on the Gregorian calendar, and the astronomical start is based on earth's position in relation to the sun.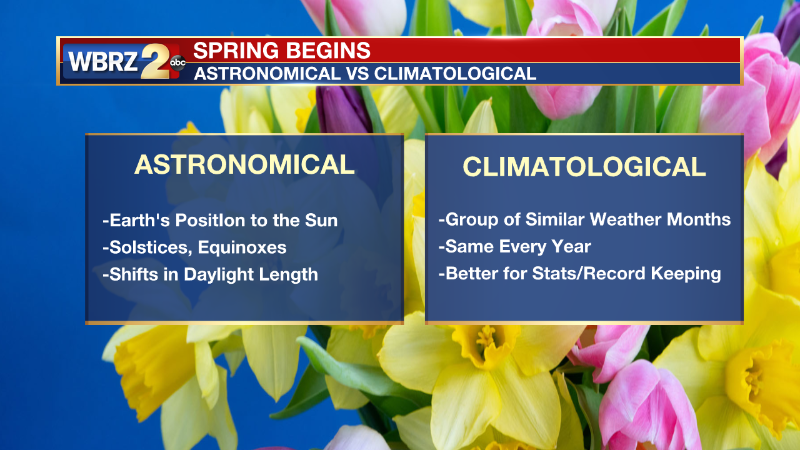 The climatological start of the seasons all start at midnight on the first of the month. Spring starts on March 1st, summer starts on June 1st, fall starts on September 1st, and winter begins December 1st.
Astronomical seasons start and end based on the positioning of the earth and moon in orbit around the sun. Regardless of what the weather is doing outside, the spring equinox marks the start of the spring season.
The spring equinox occurs when the sun crosses the equator towards the northern hemisphere making day and night equal length. The date and time of the spring equinox varies from year to year, but this year it falls on March 20th at 4:24 pm.
Each day we will gain about 90 more seconds of daylight heading into the start of summer.
More News