Residents report series of burglaries in Baton Rouge subdivision
BATON ROUGE - Residents of the Parkview Oaks subdivision are becoming increasingly concerned after a series of burglaries which have been reported over the past couple weeks.
Surveillance video released by a resident shows one such burglary that occurred Friday just off Sherwood and Coursey Boulevard. In the video, a masked suspect can be seen rummaging through a truck for some time before walking away from the scene.
"We got a lot of neighbors with security systems," resident Bradley Edmonds said. "They are taking pretty good photographs of these people."
The victims told police that prescription drugs, headphones, sunglasses, and a firearm were stolen from his truck.
Friday's incident is reportedly the latest in a series of robberies than have been happening day and night in the subdivision over the past two weeks. Several residents have taken to Facebook to share their personal experiences with the suspected burglars.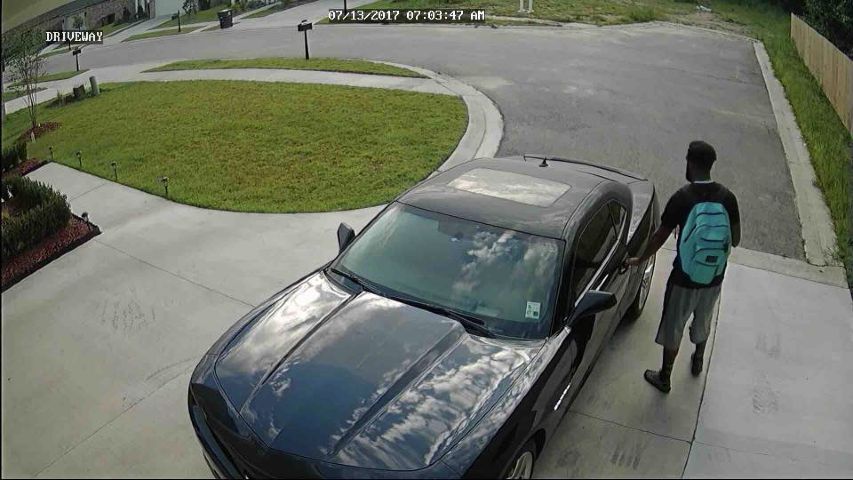 Lindsay Hall and her friend have been living in Parkview Oaks for years and have been hit twice by thieves.
"Recently we've had our cars broken into. And I know that when they broke into our car, they went along our street and broke into everybody's cars," Hall said.
Photos from the same neighborhood shows another attempted burglary as a man checks for unlocked vehicles around 7 a.m. on July 13.
Now, residents are preparing themselves if the burglars come back for another round.
"I happen to be armed right now. I'm always armed," Edmonds said. "I carry a concealed carry license. And if somebody comes into my house, I'll be ready for them."
More News
Desktop News
Click to open Continuous News in a sidebar that updates in real-time.