Official: Missing woman allegedly killed by her son died of asphyxiation
PORT ALLEN - Officials say a missing 76-year-old woman who was found buried near her home died from a lack of oxygen.
Louis W. Moore Jr., 44, is accused of killing his mother, 76-year-old Joann Moore. According to authorities, the woman was found buried in a shallow grave near her home late Saturday night.
The coroner's office confirmed Tuesday that Joann died of asphyxiation, but the nature of her death is still unclear.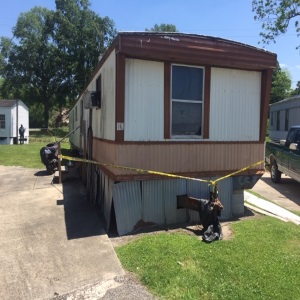 Family and friends say they last saw Joann Wednesday morning around Lafiton Lane in Port Allen.
Louis W. Moore Jr. was arrested and booked in West Baton Rouge Parish Jail on second-degree murder. No bond has been set at this time.
No potential motive has been revealed at this time, and the investigation is ongoing.
More News