LSU installs metal detectors for the first home game of the season
BATON ROUGE - LSU installed 15 metal detectors in Tiger Stadium by Saturday.
It's part of a plan to have the security measures at every entrance to the stadium by next year.
The metal detectors were at Gates 23-28 Saturday. Keys, coins, belts, watches and jewelry can stay on the person. Cell phones, cameras, tablets, and other large metal items had to be removed and placed in a basket as fans pass through the security gate.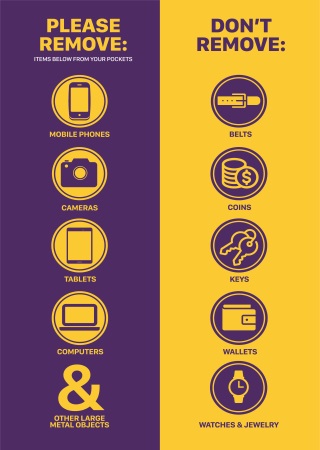 Metal detectors are to be in place at Alabama's Bryant-Denny Stadium and Mississippi State's Davis Wade Stadium as well. The SEC will require metal detectors at all stadiums by 2020.
Officials said the metal detectors are part of a change at the stadium to make fans feel more comfortable and safe. Thursday, LSU will show off its new stadium lounge where fans will be able to order alcohol. The changes are in hopes of increasing attendance since attendance at sporting events nationwide has dwindled.
More News