Local deputies help wheelchair-bound boy celebrate Christmas
ZACHARY - For the second time in the past couple months, the East Baton Rouge Sheriff's Office spent quality time with a young man suffering from muscular dystrophy.
On Thursday, sheriff's deputies stopped by the home of 12-year-old Aaron Clark, a local boy suffering from Duchene Muscular Dystrophy. Deputies threw a very special Christmas party for Clark, complete with an appearance from Santa Claus himself.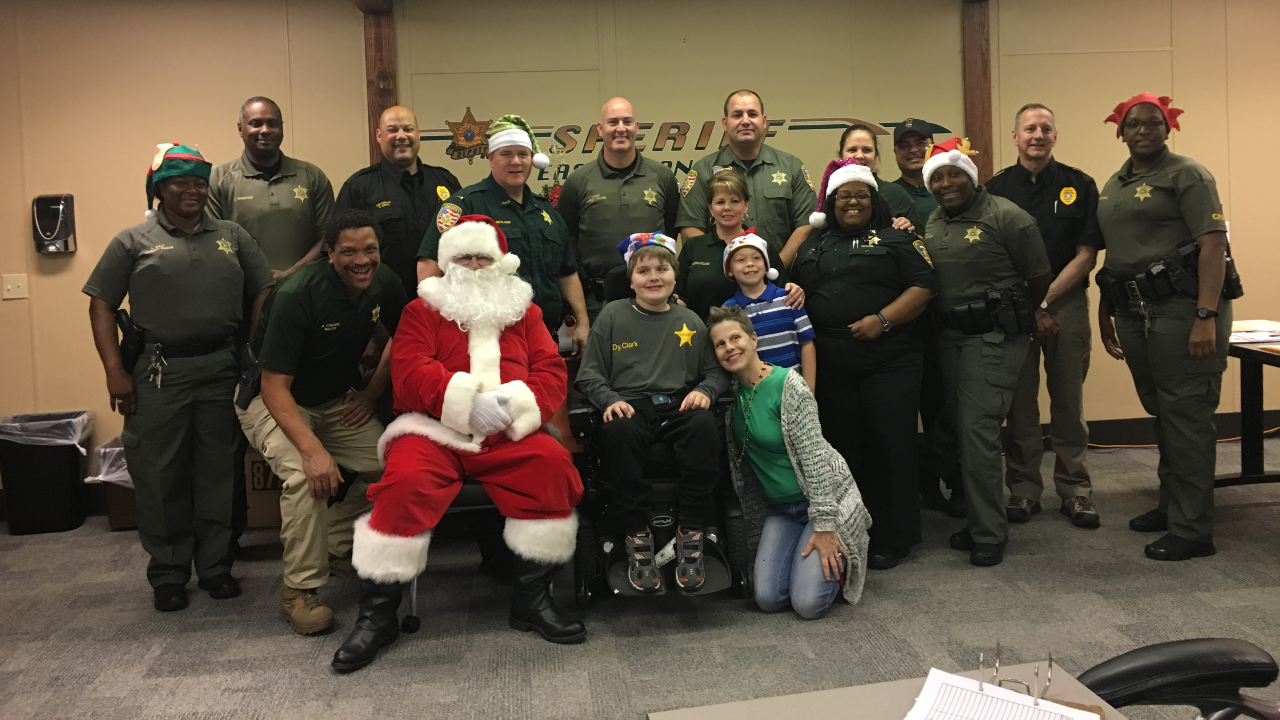 EBRSO says it first met Aaron through Deputy Jeff Neylan, who ran into the 12-year-old at a Zachary restaurant back in November. After hearing that Clark didn't have friends stopping by for his upcoming birthday, Deputy Neyland and the rest of the sheriff's office decided to throw a party for him.
After that was a success, they decided they'd meet up again for a Christmas party at the Zachary substation.
The sheriff's office live streamed some of Aaron's Christmas celebration on Facebook, showing his excitement as he opened presents.
More News