Lesser Rain Chances Today, A Look at Maria and Jose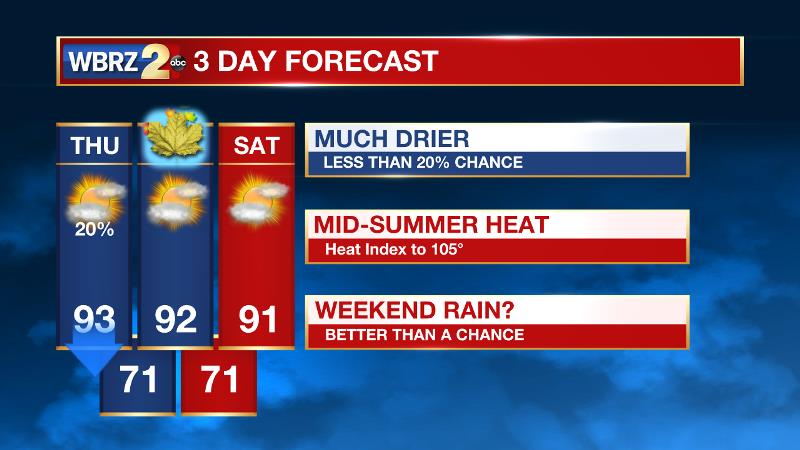 Not much change in the forecast for Thursday other than a significant decrease in the potential rain chances for this afternoon. Look for plenty of searing sunshine and high humidity as we close out the official last day of summer and look forward to the start of the Fall season which officially begins at 3:02 PM on Friday Sept. 22nd. Unfortunately, it won't feel much like Fall in the short term due to temps running easily in the lower 90 degree range and the humidity levels remaining high.
In the tropics, José continues to churn off the east coast of New England as a tropical storm with winds of 60 mph adding to the ever-growing problem of beach erosion caused by the battering waves along the coastline. The storm is only meandering at this point and the forecast is very uncertain as to whether it will eventually turn east and make landfall along the east coast. Maria continues to barrel through the Caribbean as a strong Category 3 storm with winds of 115 mph. It is forecast to eventually make a turn toward the north as it approaches The Bahamas and is not a threat to the Gulf Coast at the moment. Another system in the central Atlantic has a moderate chance for development into a named storm by Friday, but the good news is that this storm is forecast to also turn north almost immediately.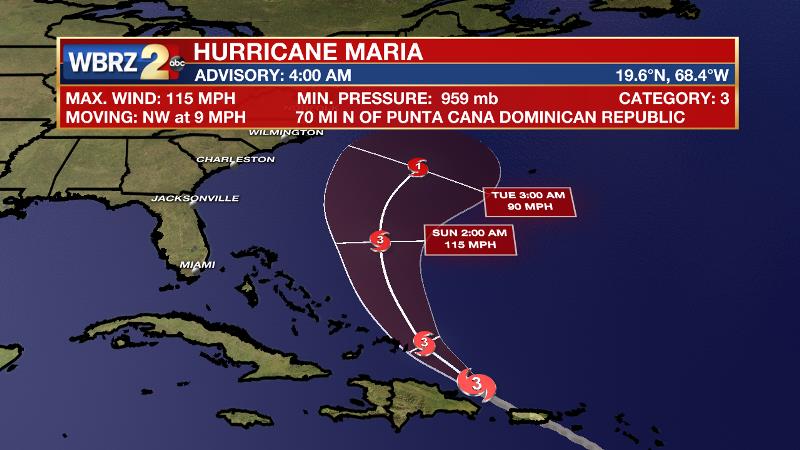 More News