Firefighters put out flames on burning garbage truck
BATON ROUGE - Firefighters extinguished flames that were shooting from a Republic Services trash truck making its rounds Tuesday afternoon.
The Baton Rouge Fire Department said it got the call to North Acadian Thruway and Washington Ave. about 3:30 p.m.
Crews were able to get the fire under control and keep the flames from spreading to nearby homes.
No one was hurt, and the scene was being cleaned up late into the afternoon.
There was no immediate indication regarding the cause of the fire.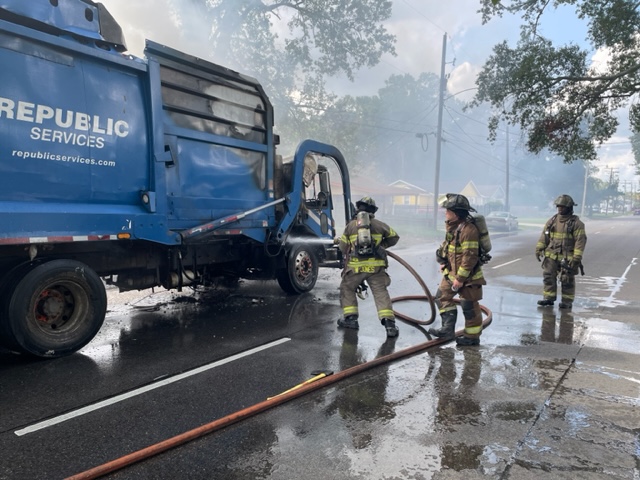 More News