Family seeks video recorded prior to Alton Sterling shooting
BATON ROUGE - Attorneys representing the family of Alton Sterling have requested video and audio of the moments leading up to his fatal shooting.
The family attorneys filed a request Thursday for the recordings, which had previously been described to them ahead of the Department of Justice's decision to not pursue charges against the two officers involved in the shooting. Video capturing the moment Sterling was shot had surfaced online shortly after the incident, however the video mentioned in the request has never been released to the public.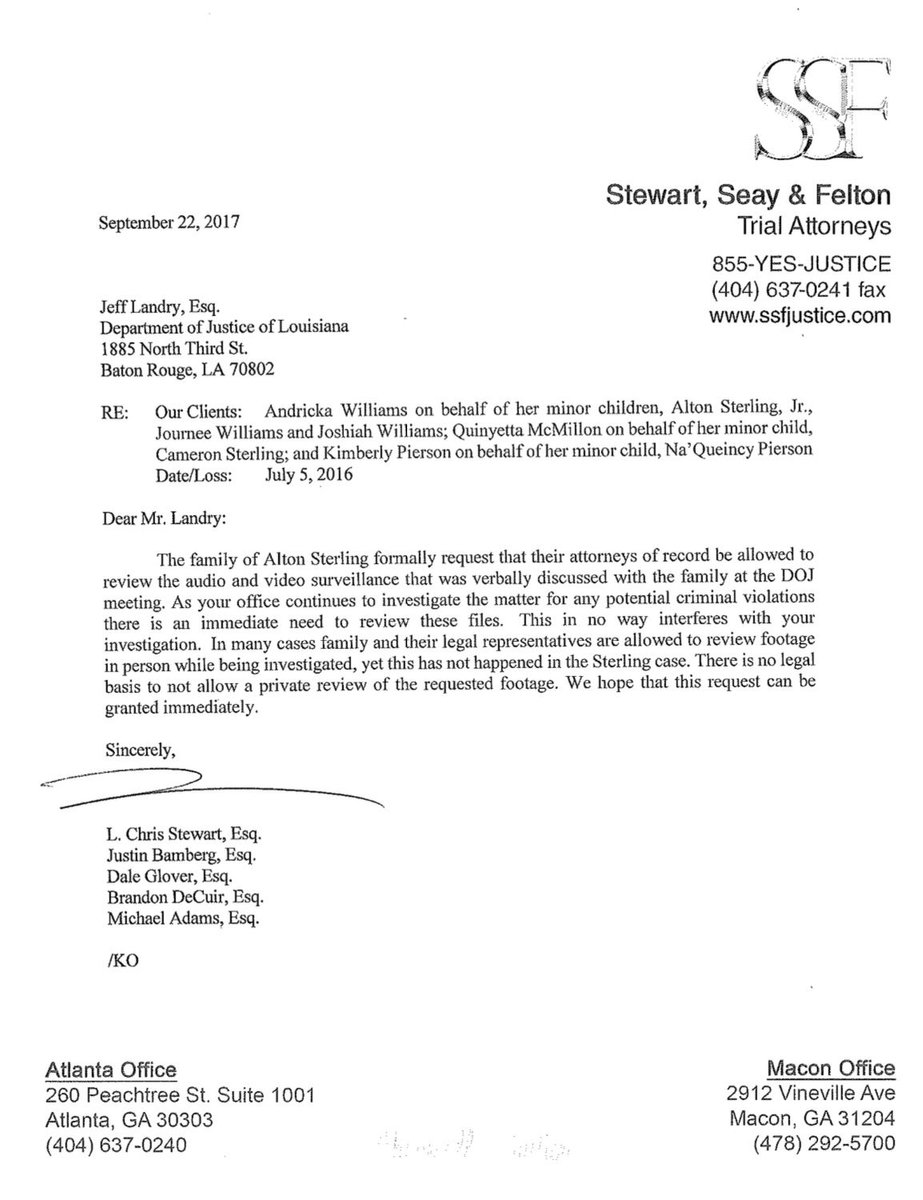 Lawyers for Alton Sterling's family on Thursday released a copy of a letter sent last month to Attorney General Jeff Landry.
Attorney L. Chris Stewart says Landry's office hasn't responded.
Stewart says allowing the family to review surveillance video and audio of Sterling's encounter with two white officers in July 2016 won't interfere with Landry's investigation and could help the civil lawsuit they filed in June.
A spokeswoman for Landry's office said she couldn't comment because they're still reviewing evidence to determine whether state criminal charges are warranted.
The request is the latest development in the ongoing investigation into the July 2016 shooting.
In May, the DOJ chose not to pursue charges against officers Blane Salamoni and Howie Lake. A state investigation into the shooting is still ongoing.
More News