EBR Coroner paints disturbing picture of parish's homicide numbers
BATON ROUGE- The East Baton Rouge Parish Coroner's Office is sounding the alarm today about homicides that are plaguing the parish so far this year.
At a news conference last week, city leaders in Baton Rouge said there were 57 homicides in the city. Four since that news conference have brought the numbers up to 61. However, as of Monday, the East Baton Rouge Parish Coroner's Office said there have been 86 parish wide.
The Coroner's Office tracks homicides parish-wide and not just in the City limits of Baton Rouge. The EBR Coroner's Office said the parish as a whole needs to be concerned with what's happening across the parish and not just in the city.
East Baton Rouge Parish Coroner Beau Clark said his office tracks any homicide where someone kills someone else. That includes justifiable and negligent homicides.
"We've never seen it this high with three months left in the year," Dr. Beau Clark said.
A full list of the parish's homicides thus far can be found below: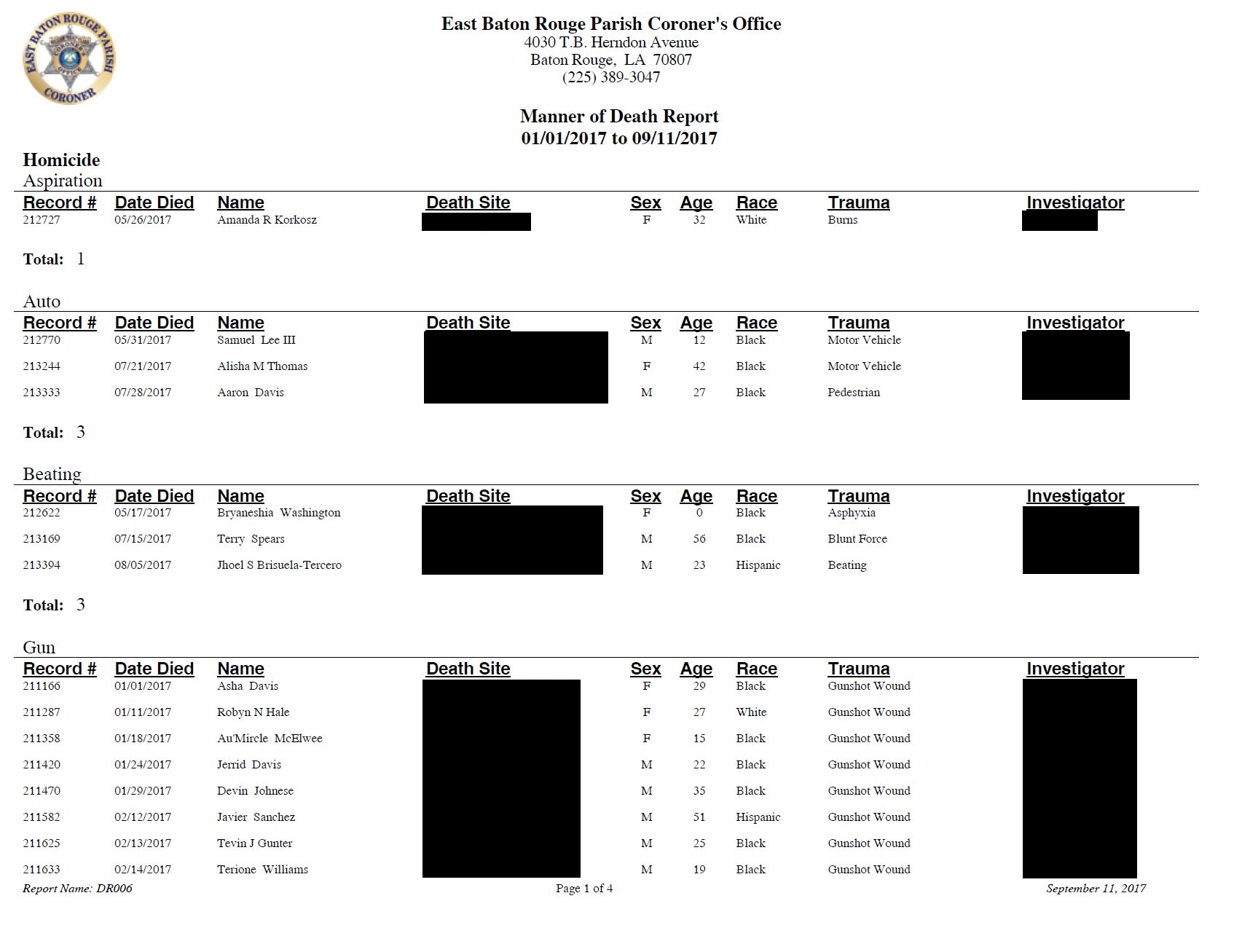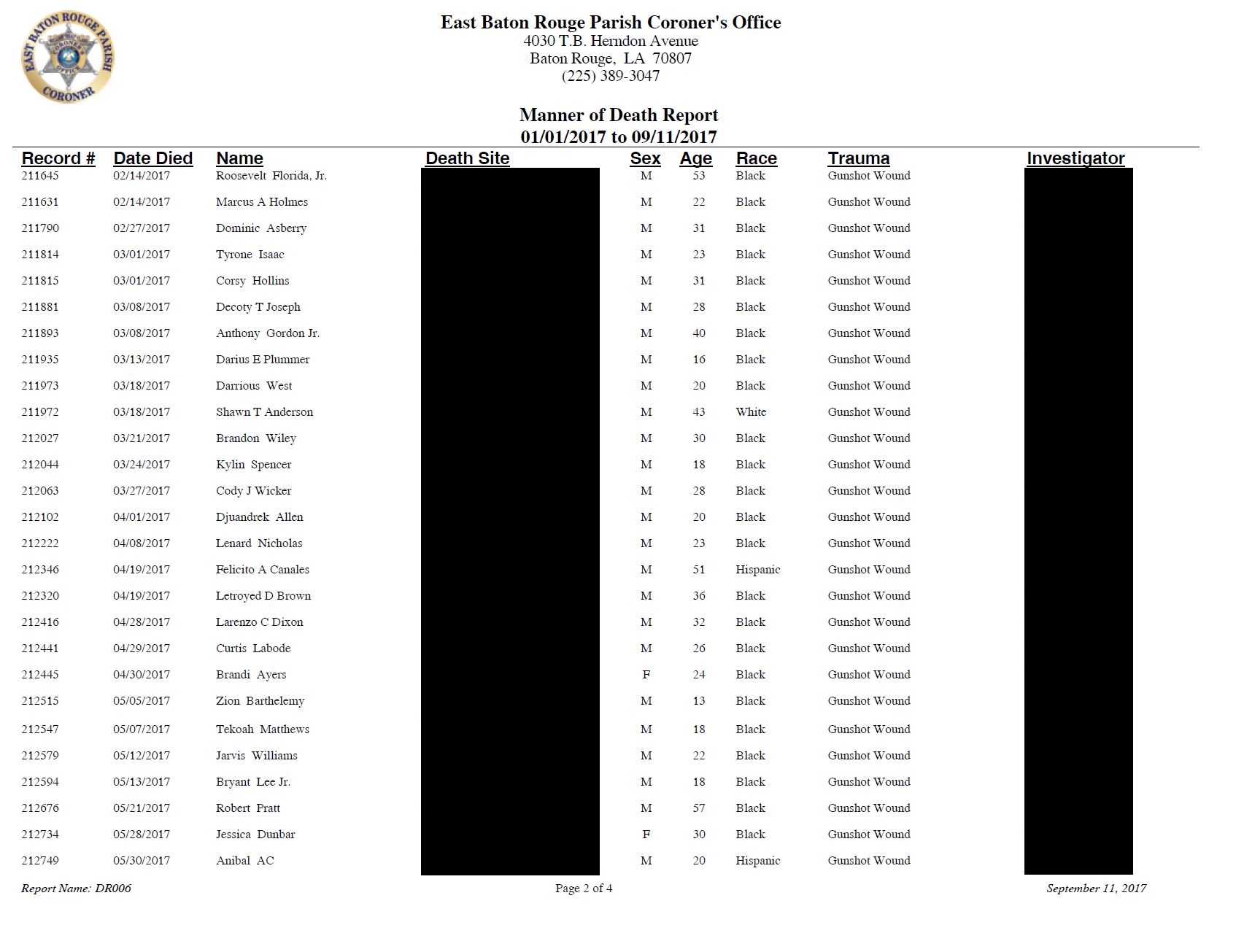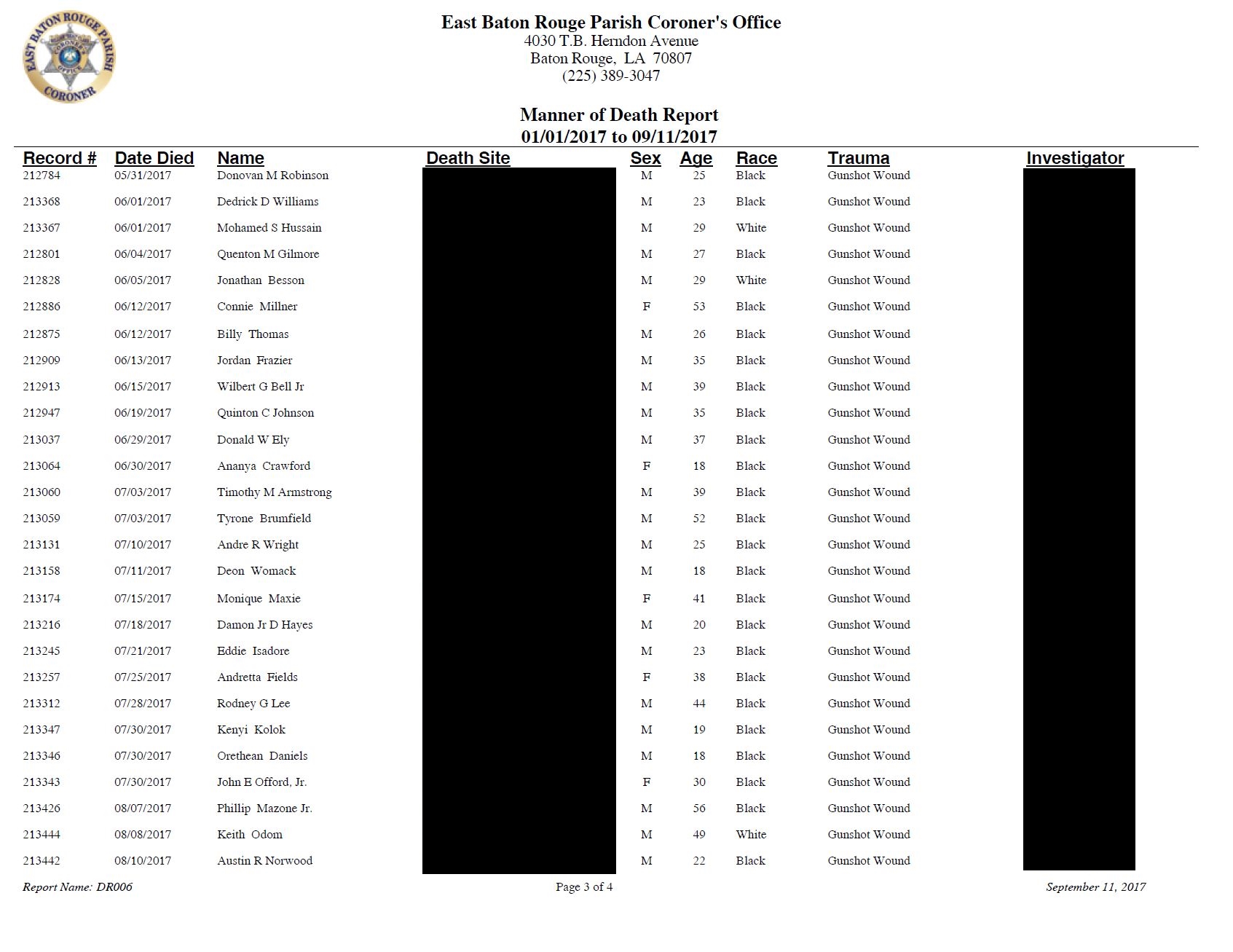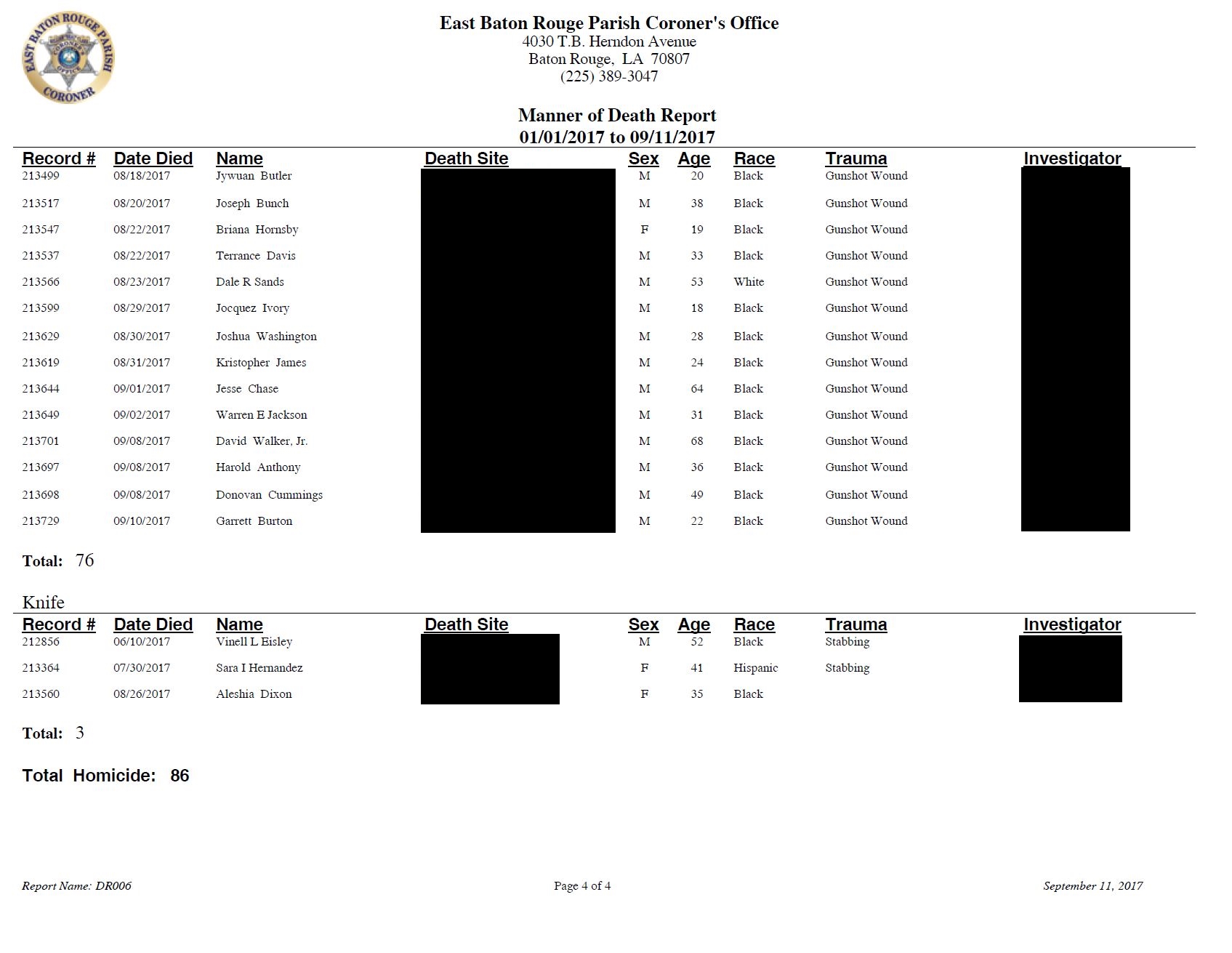 More News
Desktop News
Click to open Continuous News in a sidebar that updates in real-time.