Sponsored by: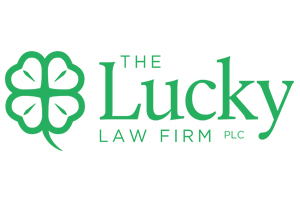 Join the Krewe of 2 for Baton Rouge's biggest St. Patrick's Day parade! Pat Shingleton will present the 38th Annual "Wearin of the Green Parade" on Saturday, March 18th.
WBRZ News 2 will broadcast live coverage of the parade on WBRZ Channel 2, WBRZ+ and on this page of WBRZ.com starting at 9:30 AM. Falon Brown and Taylor Rubach will host our coverage of the festivities with and show you the parade from every angle.
Replays will air Saturday and Sunday on WBTR+ starting at Noon to 2:00 PM then again from 7:00 PM - 9:00 PM.
WBRZ+ is on Cox 1011, Rev 2, Roku, Apple TV, Amazon Fire TV, the VUit app and over the air on 2.2.
The Route
The History
"It's more than a parade, it's the recognition of the Patron Saint of Ireland and the relationship of our City and our State with the country or Ireland. Seven of our Grand Marshals from Killarney, Ireland have enjoyed this parade and the reason I selected the title: 'The wearin' of the Green' to further identify that commitment from 1916 and today. We begin our parade at the heart of the Diocese of Baton Rouge - The Catholic Life Center and this is where it concludes. For thousands on the parade route from South Acadian to Hundred Oaks to South Eugene to Terrace to Perkins Road folks gather for reunions, family gatherings, and even weddings for the Wearin' of the Green..."
The first Wearin' of the Green Parade rolled on March 13, 1986. Antique cars, convertibles, twirlers, scouts, close friends and family made their way down Perkins Road from City Park Golf Course to Zee Zee Gardens. Blessed with a sunny day, Pat Shingleton began his day with an Irish breakfast and started his annual tradition of walking with family at the end of the parade.
Current Traffic Conditions