After Nakamoto report, councilman resigns and promises to repay salary
WHITE CASTLE – A town councilman will resign his position after a WBRZ Investigative Unit report showed he was still serving as a politician despite a felony conviction and a requirement he leave his elected position.
Chris Landry posted his resignation on Facebook hours after the report by Chris Nakamoto Monday. Landry also said he will reimburse the town what he was paid in the months between his conviction and resignation.
Landry pleaded guilty in April related to a federal indictment following an investigation and drug store raid in Iberville Parish.
State law mandates that elected officials convicted of a felony must be suspended and should not continue to be paid with taxpayer money.
"The statutory language is clear, 42:1411, once a council member is convicted of a felony that's it," LSU Law Professor Ken Levy said Monday. "Their term is over. They may no longer perform official duties and can no longer be paid. I don't know why he is still serving."
Landry collected $800 per month and remained on the White Castle town council until Monday night when Nakamoto reported on the situation during the 6 o'clock news. Four hours later, Landry posted on social media he was sorry, would resign and pay the town back his salary.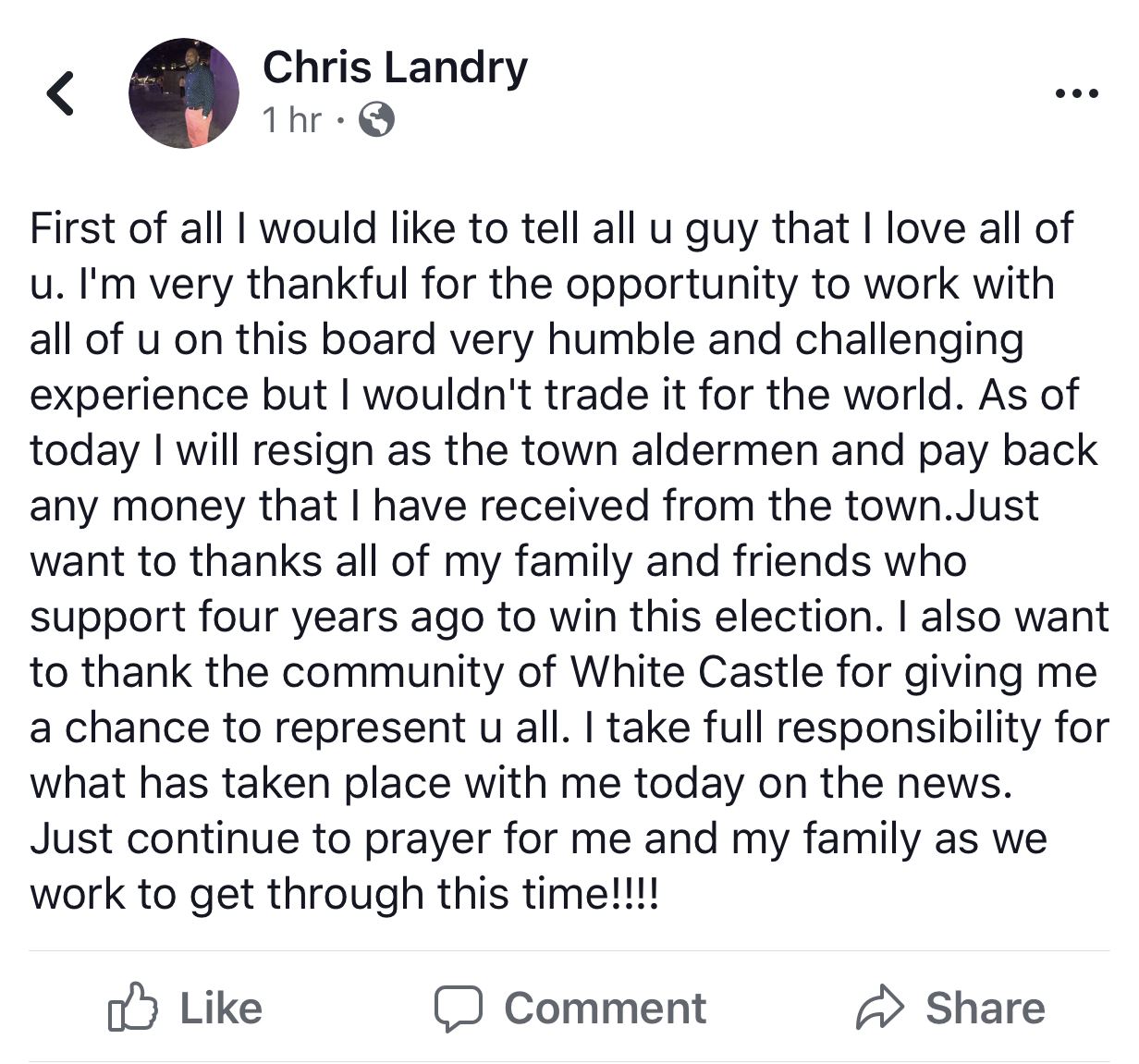 WBRZ found confusion and conflicting arguments from town leaders about why Landry was allowed to remain on the council.
Click HERE to read and watch the original story.
Landry is scheduled to be sentenced in October. He could face up to 20 years in prison and a $250,000 fine.
****************
Follow the publisher of this post on Twitter: @treyschmaltz
More News
Desktop News
Click to open Continuous News in a sidebar that updates in real-time.