5-year-old boy forms bond with local UPS driver, gets a birthday surprise
NORTH CAROLINA- A 5-year-old boy has formed a special bond with a UPS driver, and received a very exciting surprise on his birthday.
Lauren Walker of Forest City says her son, James, has developed an adorable bond with their local UPS driver, Kellie Martin. Walker says their home resides in a rural area, and James can always hear when the truck is coming down the street.
"She never ever makes it to the door. He greets her in the driveway," Walker told ABC News.
Their friendship began about a year ago, and now James says he wants to be a UPS driver when he grows up so he can "travel the world delivering packages."
Walker says Martin encourages James' dream and even submitted James for UPS's Wishes Delivered campaign. The campaign delivers mini-UPS trucks to deserving children and organizations around the world.
As a surprise for his fifth birthday, James received his very own mini delivery truck.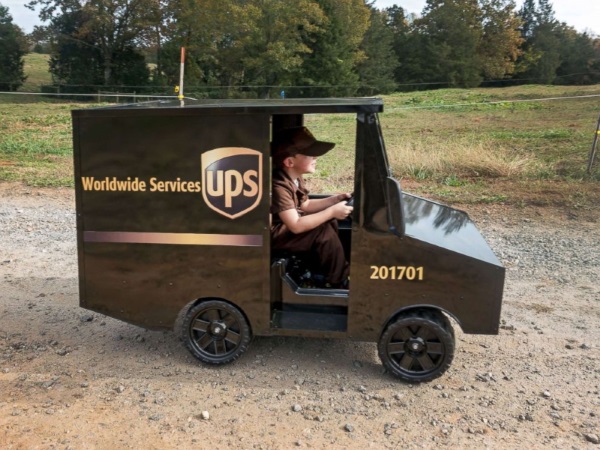 "Best truck ever. It has headlights!" James told ABC News.
Kellie Martin says she considers herself fortunate to be the driver of the route that James lives on.
"Like I always say, I'm just driving the truck until James can come along and take my job," said Martin.
More News