Tuesday PM Forecast: despite next front, warmer temperatures on the way
Light jackets will be able to go back into the closet by Wednesday afternoon. Even with a front on the way, the overall trend is for warming temperatures through the Storm Station 7-Day Forecast.
Tonight & Tomorrow: Clear skies and light winds will continue overnight allowing low temperatures to slip into the upper 40s once more. On Wednesday, winds will take on more of southerly direction and in combination with ample sunshine, will warm high temperatures into the upper 70s. One or two spots could even break 80.
Up Next: Thursday will be seasonably mild ahead of a weak front. After lows in the upper 50s and highs in the low 80s, a few clouds will accompany a cold front into the region. There is a non-zero chance of a shower—roundabout way of saying most will not see any rain. This front does not have a very potent cool air mass behind it either. After temperatures remain steady for a day or so, warming will continue over the weekend. Beneath mainly clear skies, lows will be in the mid 50s followed by highs in the mid 80s. Some upper 80s even appear on the forecast board for early next week. The Climate Prediction Center shows a high probability that temperatures remain above averages of 79 and 57 next week. There is no organized rain in sight.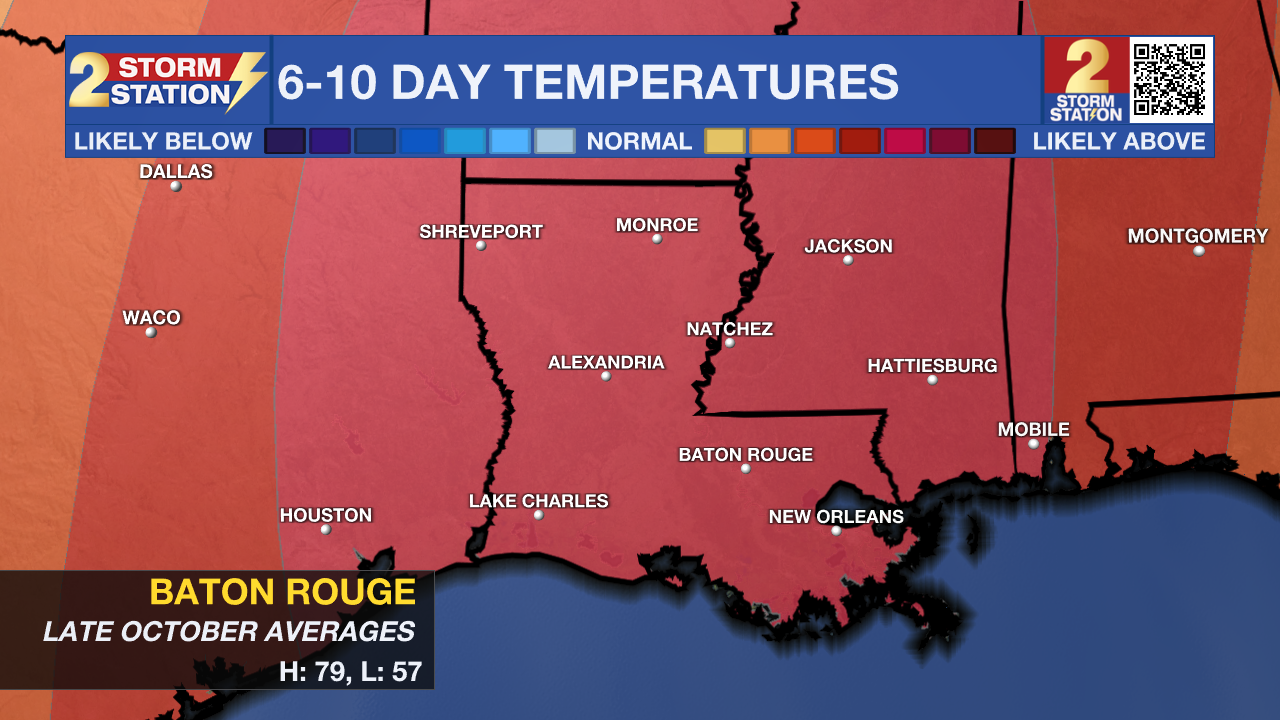 ---
Get the latest 7-day forecast and real time weather updates HERE.
Watch live news HERE.
---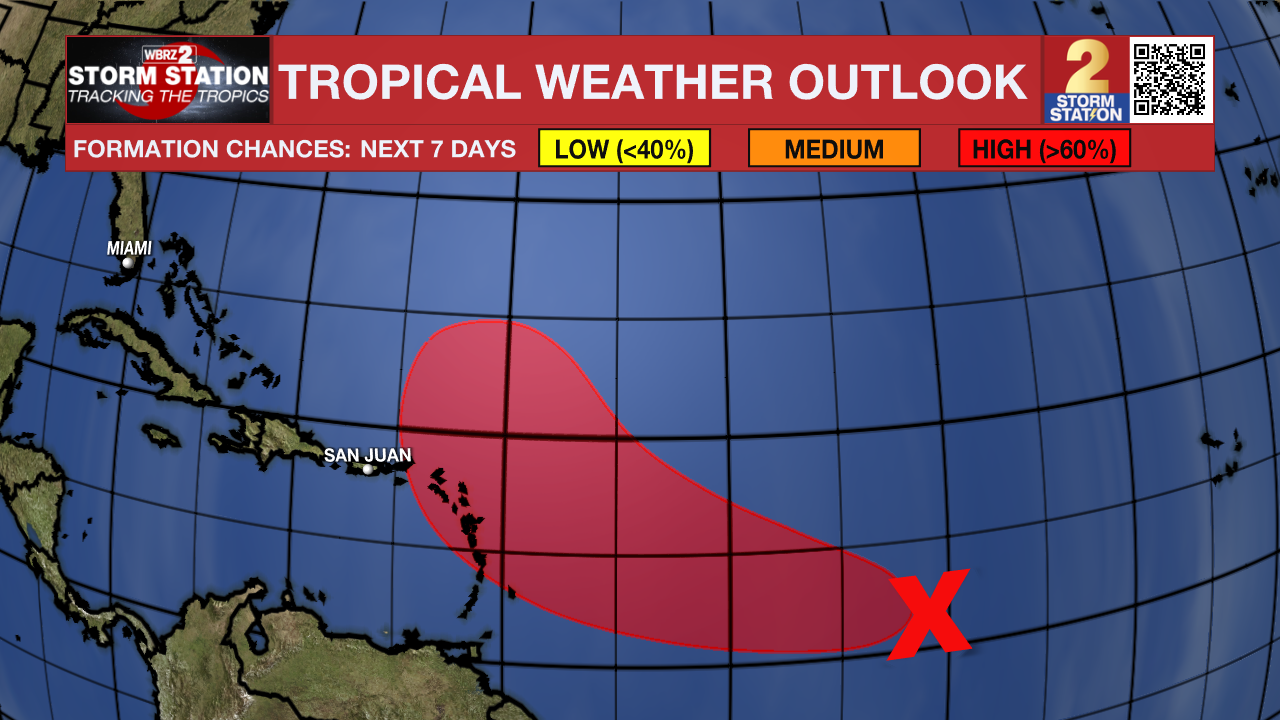 The Tropics: Satellite images indicate that a broad area of low pressure located about 1100 miles east of the Windward Islands has become better defined since this morning, and the associated showers and thunderstorms are also showing signs of organization. Environmental conditions are expected to remain conducive for gradual development, and a tropical depression will likely form during the next day or two while the system moves westward to west-northwestward across the central and western tropical Atlantic. Regardless of development, this system has the potential to bring gusty winds, heavy rainfall and flooding to portions of the Lesser Antilles beginning Friday.
– Josh
The Storm Station is here for you, on every platform. Your weather updates can be found on News 2, wbrz.com, and the WBRZ WX App on your Apple or Android device. Follow WBRZ Weather on Facebook and Twitter for even more weather updates while you are on the go.
More News