Weekend Weather Outlook and "Parad-ing"
A Little Green For Your Saturday
All eyes are on the skies for the 33rd Annual "Wearin' of the Green" St. Patrick's Day parade that will roll promptly at 10:00 AM on Saturday March 17th. The parade route will start at Hundred Oakes and South Acadian Thruway across from the Catholic Life Center and makes it way down Hundred Oakes to Eugene, then Terrace and finally up Perkins where it will end at the bottom of the Perkins Road overpass area.
Rain chances remain in the forecast at this point, but also are forecast to be extremely slim at less than a 20 percent chance through the ten o'clock hour. If showers do happen to become an issue, they will be extremely isolated and very light in nature. Morning temperatures will be in the mid 60s to start and quickly rise to the 70s by the mid morning hours. As the noon hour approached, rain chances will increase to around 30-40% with abundant Gulf moisture in place and a southerly flow that will transport the moisture rich air. The last float should pass the Perkins Road overpass by the noon hour as the party continues in and around the businesses along the areas of Perkins Road and Acadian Thruway. By the two o'clock hour, rain chances will have increased to 70% with the bulk of the rain threat being between 2-5 PM. Afternoon temperatures will be a steamy upper 70s and low 80s reading, so get ready to shed any long sleeve attire from the earlier cooler temps.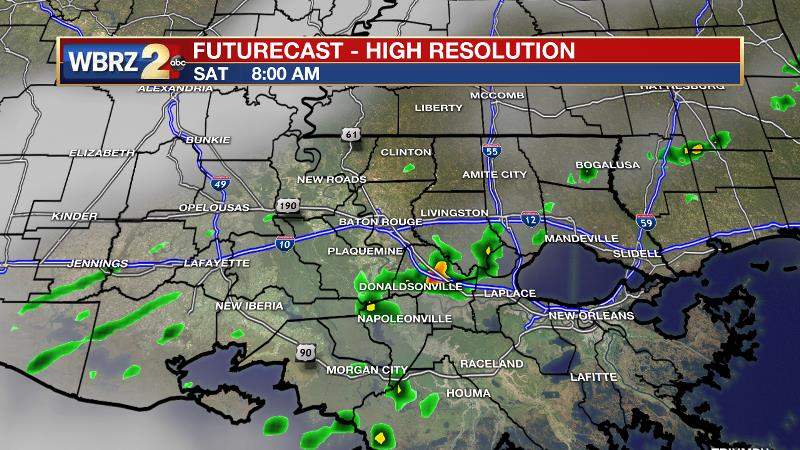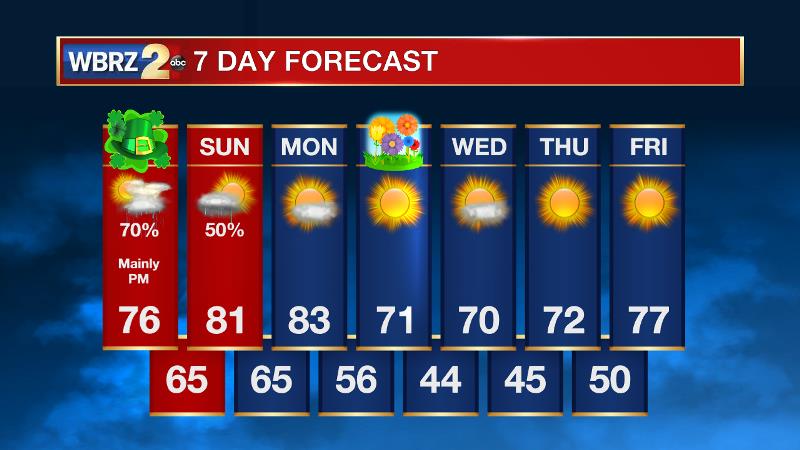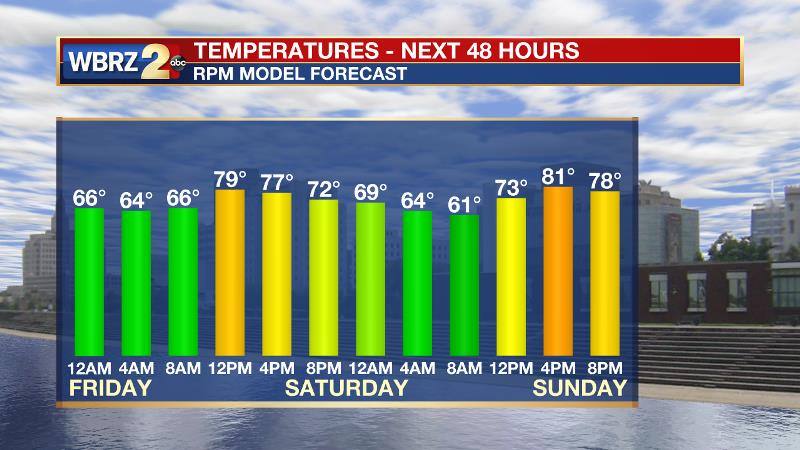 More News