The Sweltering Month of May
April ended on a rather cool note, as we saw the average high temperatures about 3° cooler, and low temperatures about 5° cooler than normal. Even with a cool April, the heat began to crank up toward the end of the month. We reached the warmest high temperature in April on the 29th, hinting of the heat that would follow in the month of May.
Our area continued to warm into May, as we reached a high temperature of 90° for the first time in 2018 on the second day of the month. We reached 90 again 5 days later before dipping back down in the 80s on May 10th for the last time. We stayed in the low to mid 90s for the rest of the month, attaining our warmest day so far in 2018 on the 15th, with 96 as our high. In fact, this was the second warmest May on record. We ended the month on a hot note, crushing a record set back in 2012 as we reached 90 degrees for 21 straight days.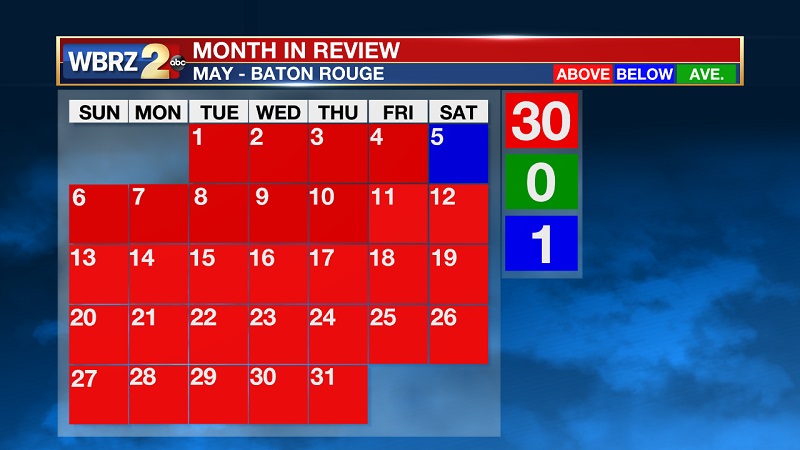 High temperatures in May stayed above average, with May 5th being the only exception.
Not only have the temperatures changed from April to May, but our rainfall amounts did too. April was about an inch wetter than normal, but May was 1.39 inches below average. This was only the second month in 2018 that incurred a rainfall deficit, helping to keep the yearly rainfall accumulation at the above average level of +0.7 inches so far in 2018.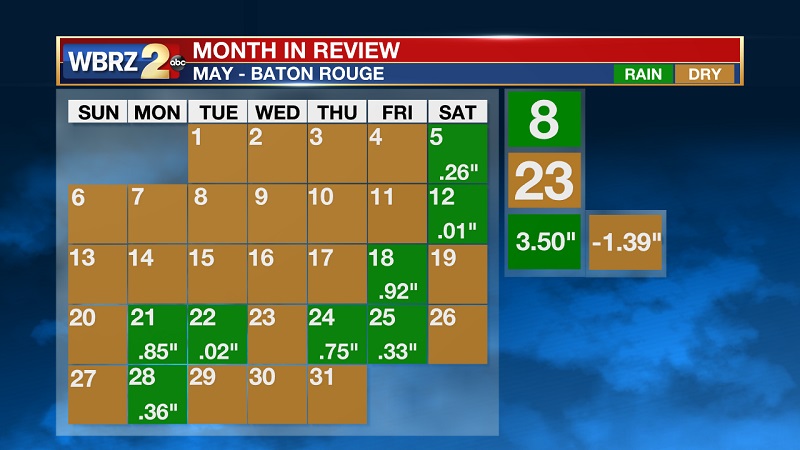 May was a relatively dry month in Baton Rouge. Only 3.5 inches of rain fell over the month, accounting for a 1.39 inch deficit for the month.

It seems that the sizzling trend that we have been on in May will continue into June. Temperatures, both lows and highs, are forecast to stay above average over the first week of June. NOAA released their June outlook May 31, 2018, and indicates that Louisiana and Mississippi have a 40-50% probability of experiencing above normal temperatures. Normal temperatures through the month of June increase from 90-92 degrees. In terms of precipitation, it is forecast that we should have an average amount of rain through the month of June. Normally, we see 6.41 inches of rain, equating to a little under .25 inch per day.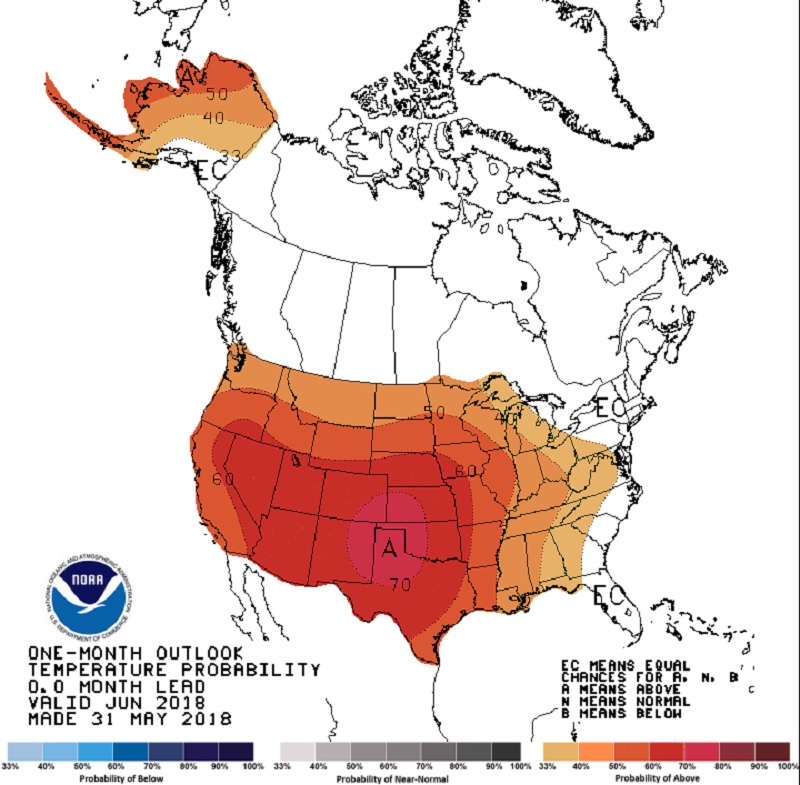 Temperature outlook from NOAA, expecting an above average June for most of the country.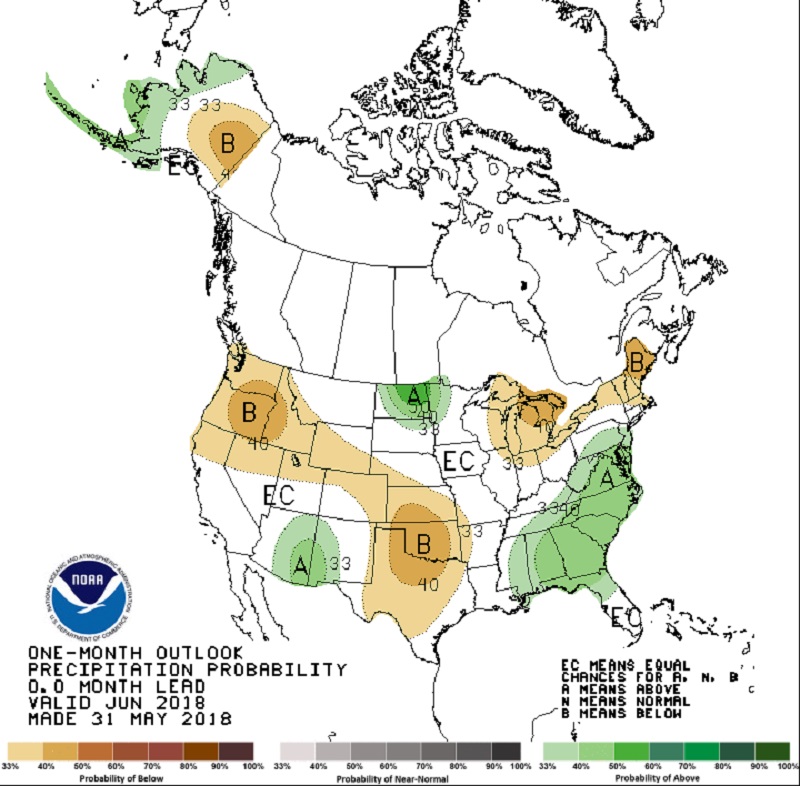 Precipitation outlook released by NOAA, forecasting near average rainfall amounts for the month of June.
More News