The Only One
Named storms do not often occur early, and there is only one occasion when it has happened in the Gulf of Mexico. In 1959, Tropical Storm Arlene formed on May 28th, and formed north-northeast of the Yucatan Peninsula. This location is within the current Tropical Disturbance's expected area of development, which could give us our first named storm just before the start of hurricane season. Unlike the current disturbance, Arlene originated as an easterly wave that moved into the Gulf via the Dominican Republic.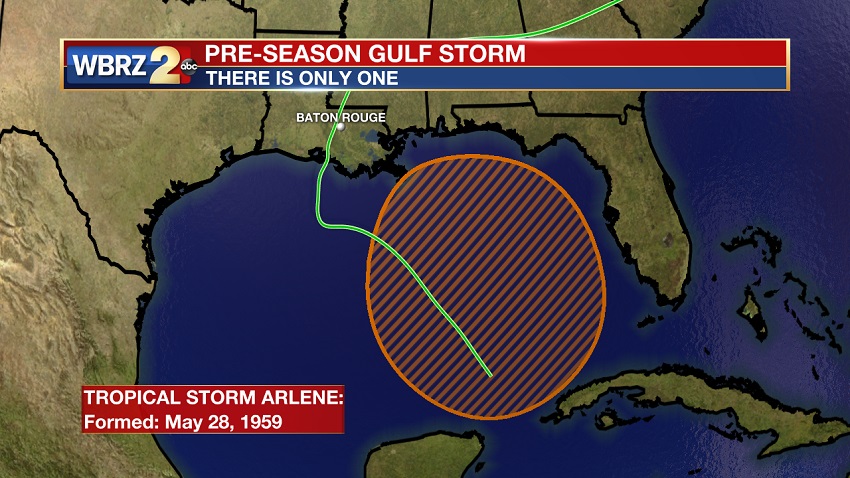 Arlene was the earliest storm of record to cross the Louisiana coast, bringing heavy rains and elevated winds to the region. The storm made landfall 40 miles southeast of Lafayette, before continuing to move northeastward into Alabama and Georgia. Arlene was a slow mover, dumping 11.09" in New Orleans in 24 hours, and amounting to 13.13" in Houma over three days.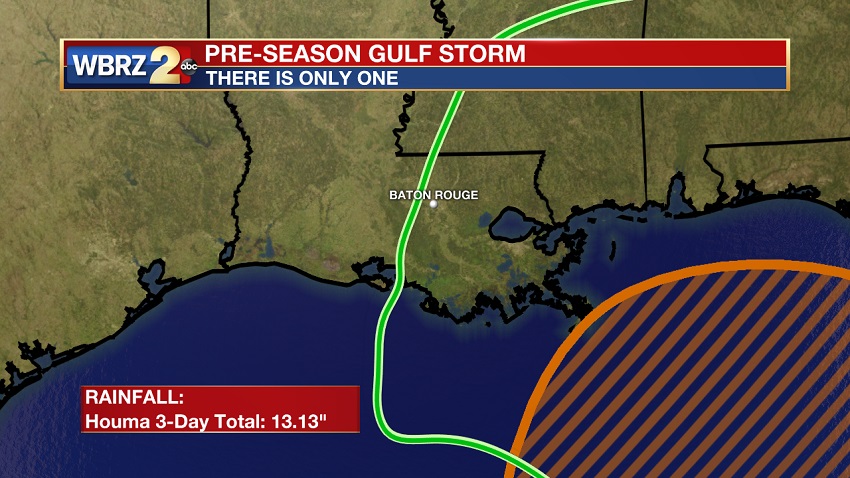 More News
Desktop News
Click to open Continuous News in a sidebar that updates in real-time.