Suspect arrested following Sunday morning shooting in Gonzales
ASCENSION PARISH - Police in Gonzales responded to a shooting that occurred Sunday morning.
The incident was reported just after 11 o'clock in the parking lot of Quaker Steak & Lube, located in the 2700 block of Cabelas Parkway.
The Gonzales Police Department says a victim was found across the street at the Springhill Suites with gunshot wounds. The patient was airlifted to Our Lady of the Lake Hospital, and remains in stable but critical condition.
Police say the suspect, 34-year-old James Batiste of Prairieville, fled the scene of the shooting but was apprehended by an officer on I-10 West near LA 30 in Gonzales.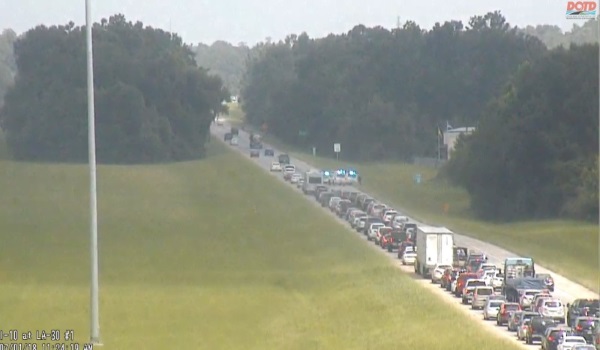 Batiste will be transported to the Ascension Parish Prison, and faces one count of attempted second-degree murder, and two counts of criminal damage to property.
Gonzales PD says investigators are still working to find a motive.
More News