Sunday Forecast: Sunny Skies-Clouds Increase Later
Sunshine holds out for much of the day, then clouds moving in.
THE FORECAST
Today & Tonight: The sunshine and blue skies hold out for at least one more day, but clouds will be moving in later this afternoon as another storm system advances towards Louisiana over the next few days. High temperatures today will be about ten degrees warmer than Saturday with highs in the middle 60s. Under cloudy skies tonight, low temperatures will fall into the middle 50s. Conditions will quickly begin to warm up beginning on Monday as high temperatures top out in the lower 70s, and finally upper 70s by Wednesday and Thursday.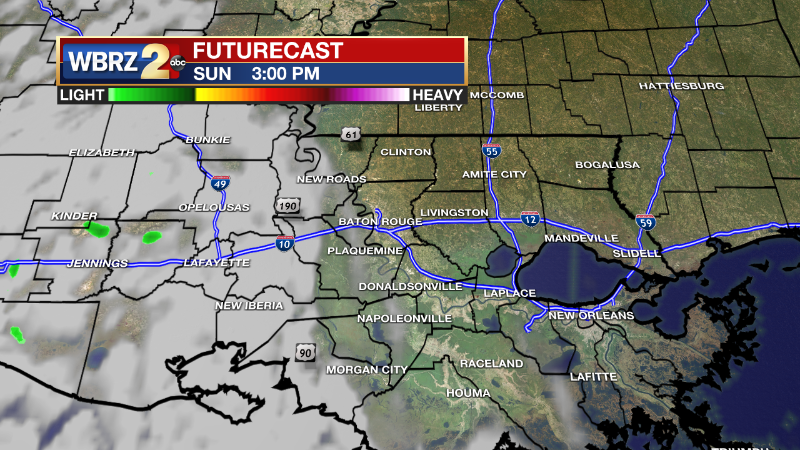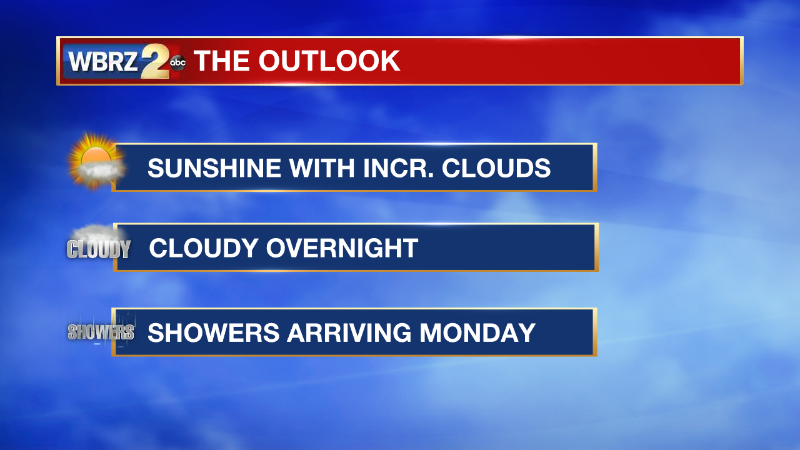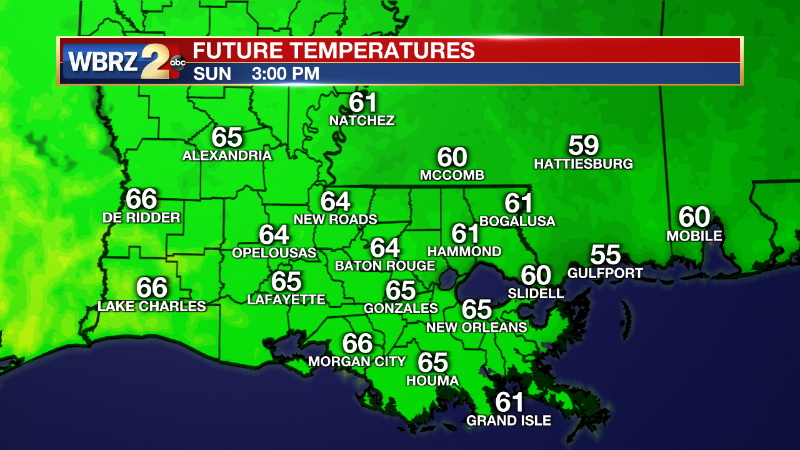 Up Next: We might be dodging a few showers on the Martin Luther King Jr. Monday holiday, but a washout is far fetched as limited rain chances are forecast through the afternoon hours. Rain chances will continue to increase on Tuesday into Thursday as the cold front moves closer, with the rain being along and ahead of the frontal boundary. Scattered showers and storms are expected to come in with the front on Wednesday into Thursday. The front will pass through by the morning hours on Thursday. Temperatures on the other side of the front will drop again. High temperatures next Friday will be in the mid-60s with lows in the mid-40s. Click here to see the 7-day forecast.
Hour-by-hour weather tracking is available for your location on the WBRZ WX App on your Apple or Android device. Follow WBRZ Weather on Facebook and Twitter for even more weather updates and unique weather insight from the whole team!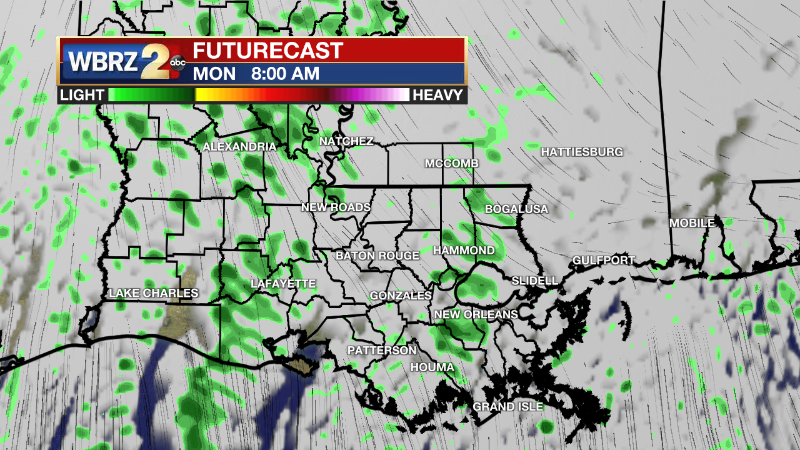 More News