Slidell Police detail funeral procession for officer killed in crash
SLIDELL - The Slidell Police Department has announced plans for the funeral procession of an officer who was killed in an off-duty crash Wednesday.
Funeral services for Lieutenant Ray Dupuy are expected to end around 1 p.m. Tuesday. After the services are complete, citizens are encouraged to the line the procession route in support of Lt. Dupuy and his family.
After the interment, all are invited for a reception back at the Slidell City Auditorium.
The route can be found below.
- START @ the Slidell City Auditorium on 2nd Street and proceed to Cleveland Avenue
- LEFT on Cleveland Avenue to Sgt. Alfred Drive
- LEFT on Sgt. Alfred Drive to Fremaux Avenue
- LEFT on Fremaux Avenue to Front Street (Hwy 11)
- RIGHT on Front Street to Gause Blvd. (190w)
- LEFT on Gause Blvd. to Northshore Blvd.
- RIGHT on Northshore Blvd. to Grantham College Dr.
- Continue to Southeast Louisiana Veterans Cemetery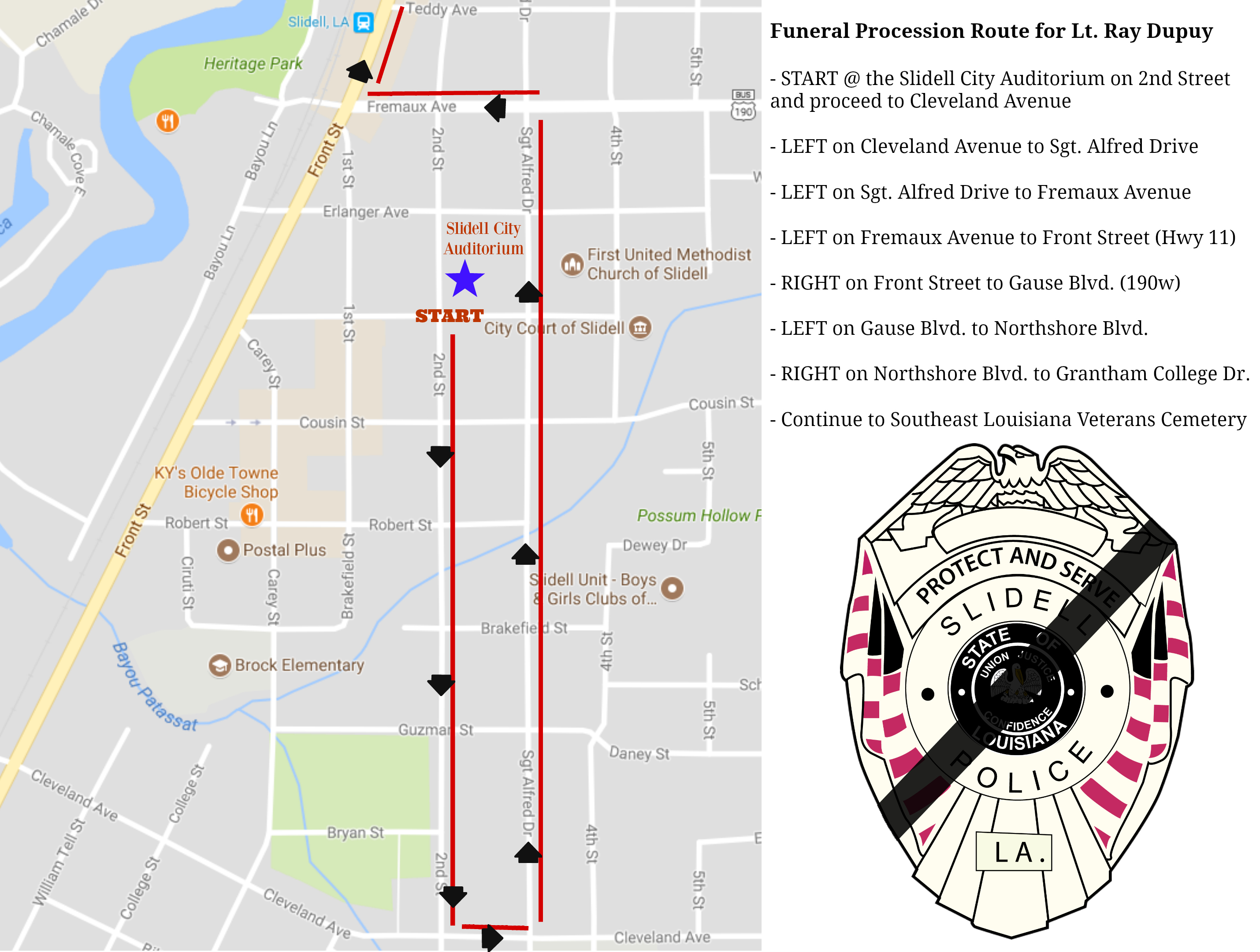 More News