Sheriff's office refuses to buy Ford vehicles due to NFL protests
BOSSIER PARISH - A parish in North Louisiana says it refuses to buy any more Ford vehicles for its force because of ongoing protests in the National Football League.
The announcement came from Bossier Parish Sheriff Julian Whittington Wednesday afternoon in the form of an open letter addressed to the Ford Motor Company, which is a longtime sponsor of the NFL. The boycott is a direct response to players who have been protesting by kneeling during the national anthem before football games.
"The recent events surrounding the NFL, its players and their audacity to thumb their collective noses at the American flag, the American military as well as the obvious disdain for the profession of law enforcement in general forces me to take a stand," the statement read.
The statement goes on to recommend that other law enforcement agencies follow suit and refuse to buy Ford vehicles.
"NFL players have the right to protest as they deem necessary, but we, the Bossier Sheriff's Office and the taxpayers of Bossier Parish have a right to spend our money elsewhere."
The sheriff's full letter can be found below: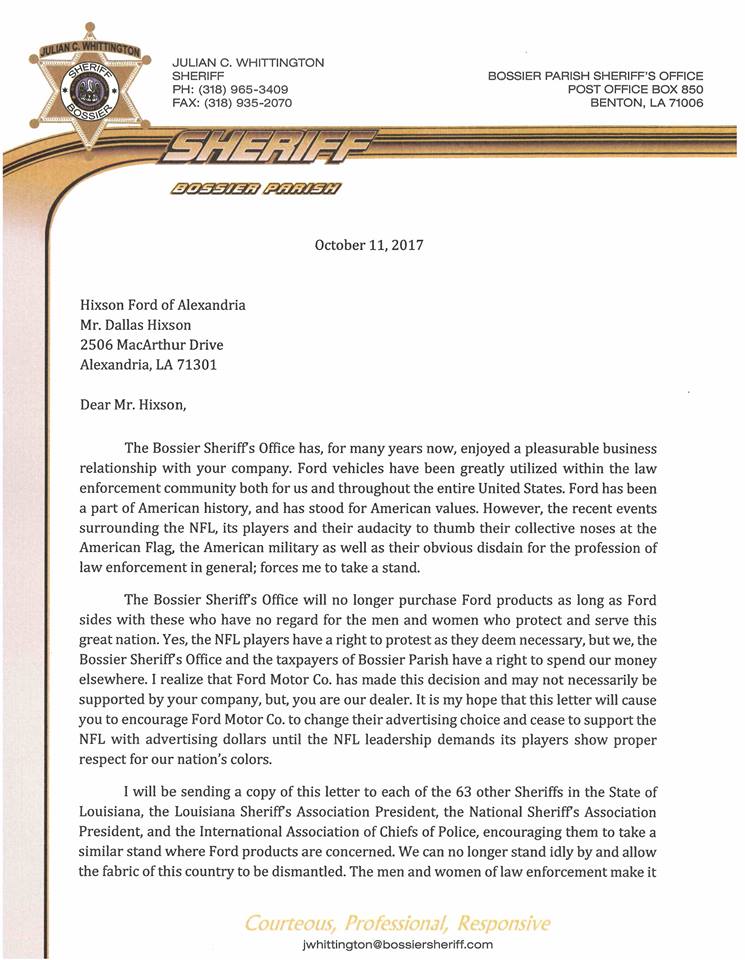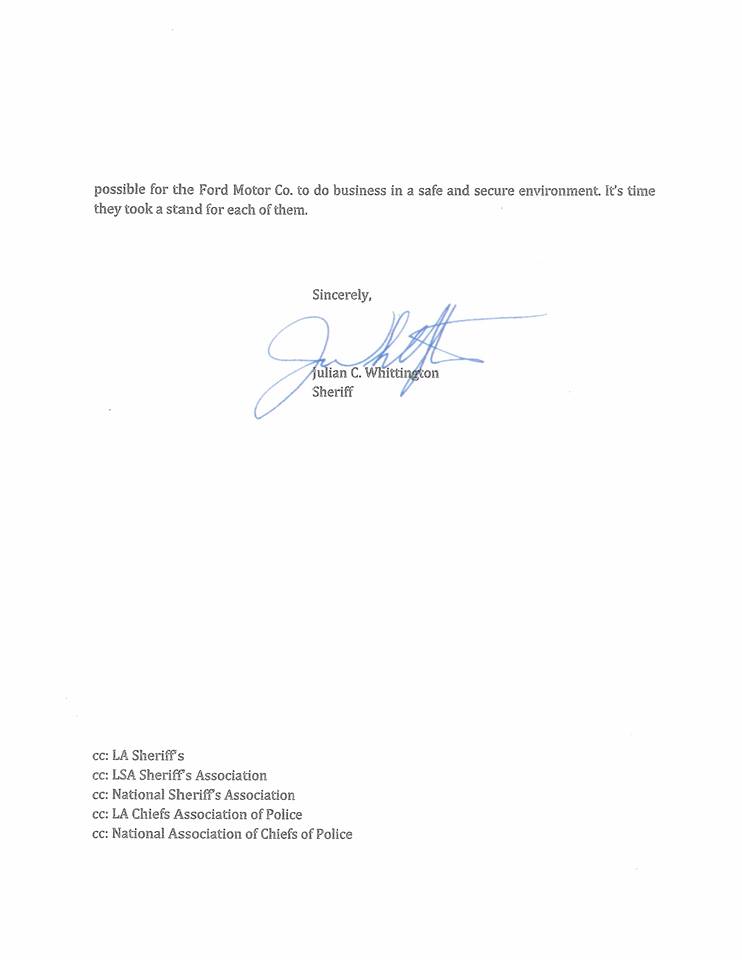 More News