Family of missing U-High grad returning to Baton Rouge after search called off
NASSAU - Agencies have called off the search in the Bahamas for missing U-High graduate Cameron Robbins on Friday "pending further developments."
A representative with the U.S. Coast Guard confirmed to WBRZ that the Royal Bahamas Defense Force had called off the search and was no longer requesting assistance from the Coast Guard.
A new statement was sent to WBRZ Saturday by Robbins' family:
The Bahamas government has called off the rescue for Cameron and we are returning to Baton Rouge. We want to thank the Bahamas government, the US Coast Guard, the United Cajun Navy and Congressman Garrett Graves for everything they have done for us. In this time of grief we thank our family, friends and well wishers for granting us the privacy we need to properly remember our son and mourn his loss.
According to a report obtained by WBRZ on Friday, the situation was first reported to the Coast Guard around 9:55 p.m. Wednesday. Robbins was reportedly aboard the Blackbeard's Revenge, a sunset cruise charter based out of Nassau, with other recent grads.
The boat was just south of Athol Island when Robbins, 18, reportedly jumped overboard into roughly 15-foot-deep water, triggering a widespread search involving multiple rescue boats and helicopters. The report also noted that inclement weather that night complicated the search as well.
Athol Island is about 2 miles to the northeast of Nassau.
The search covered more than 221 square nautical miles. Graphics included in the document lay out flight paths and more for the aircraft used in the search.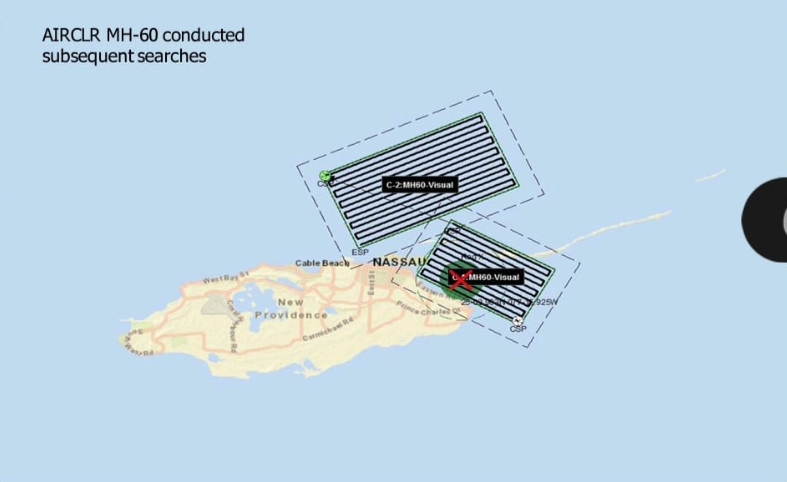 More News